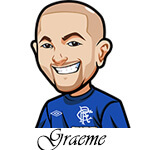 Follow @SBTSportBetting


[Get Exclusive Tips on our Patreon, Ad-Free
]
We like to cover betting on wrestling on SBT at times and will either write up a post providing wrestling betting tips or add them in the e-mail exclusive to our e-mail subscribers.
Without fail, we receive an e-mail every time asking something along the lines of "You can bet on wrestling? Isn't it predetermined?".
Yes. Yes it is. Just because it is predetermined doesn't mean the fans know who is going to win. Case in point: Brock Lesnar defeating The Undertaker at Wrestlemania 30. I mean this fine fella sums it all up:
Fun fact – that was just the 6th highest betting upset at a Wrestlemania, at +1100 odds.
There's actually a real art to betting on wrestling as there can be so many factors to consider. It can be a lot of fun to analyze.
In this article, I'm going to highlight some of the best online sportsbooks for betting on wrestling.
BetOnline: BetOnline is the #1 sportsbook for Americans looking to bet on wrestling. They cover all WWE and AEW events. They have also covered some NXT events in the past.
If you're outside of America, you can still bet at BetOnline. They often have the best odds and are a great option for betting wrestling.
William Hill: William Hill are one of the better sportsbooks to bet wrestling if you live in Europe. The only real negative to them is that they can be slow at adding betting odds. However, they always have competitive odds and can have a lot of unique prop bets as well.
William Hill offer odds for every WWE event, and have covered AEW in the past as well.
Mr. Green: Mr. Green don't accept Americans – that is the only negative about them. Everything else is a positive.
They cover EVERYTHING. WWE, AEW, NXT, NJPW. Along with betting on all of the matches, they also offer various props for each match. So for example in a match featuring Brock Lesnar vs Roman Reigns you can bet on how many suplexes Brock Lesnar will do in the match, or how many spears Roman Reigns will hit Brock with.
In tag matches, you can also bet on various props involving the finish. You can bet on who will be involved in the finish for example. This can be very profitable because if you look at the history of a tag team, you will often see one specific wrestler taking the pin or being the one getting the three count.
You can also bet on Dave Meltzer's star ratings. This is another one where you can research and get an idea of what Dave likes, and bet accordingly.
They also offer a lot of futures. They will offer futures such as "Next Champion after Roman Reigns" or "Next Champion after Hangman Page".
Mr. Green also has offered prop bets in the past on TV ratings, and has a big market each year for Wrestlemania attendance. When it comes to wrestling betting, they are like Jim Hellwig – the Ultimate.
MyBookie: MyBookie have recently stood out as one of the better online sportsbooks for betting on wrestling.
One thing I really like about them is that they come up with a LOT of unique betting props. For example, you could bet on who would induct the Undertaker into the WWE 2022 Hall of Fame.
They also offered odds as soon as Cody left AEW as to whether he would wrestle at the upcoming Wrestlemania or not. When Tony Khan was hyping up a big free agent who would be walking through the "forbidden door" on Dynamite to face Isiah Kassidy, they had odds up on that as well.
Betting on Wrestling F.A.Q.
Q: Couldn't the people who decide the matches then bet on it? And bet big underdogs for profit?
Most sportsbooks limit the amount you can bet on wrestling. It's usually a maximum risk of $50, or a maximum win of $50. So there really isn't much room for profit there.
In saying that, there is a thing in wrestling betting known as the "smart money". A few hours before the PPV you will often see certain wrestlers' odds go out to unbettable prices. This is known as when the "smart money" comes in – people in the know who ARE placing these bets.
Please note it is not foolproof; there are big betting upsets on every single show, and so it is best to try and ignore any "smart money" type bets. Furthermore, if you show yourself as someone who only wins in that way, the sportsbooks would likely restrict your account.
Q: What should I consider when betting on wrestling?
There is so much to consider. Study the TV shows leading to the show. Look at potential future plans. If it's WWE, think about what Vince McMahon would be thinking.
One example I like to refer to is Triple H vs Sting at Wrestlemania 31. Triple H beat Sting as a +400 underdog. This shocked a lot of people as Sting had just recently shown up in the company. Yet if you paid attention to WWE TV for oh I don't know – the last 10 years – you would have known that Sting wasn't going over here. This was a "WCW vs WWE" match, and there was no way in hell – pun not intended – that WWE was losing this one.
Sometimes, real-world happenings can affect things too. I remember an instance where I bet on Becky Lynch to retain her title in a match. The reason is that she was going to be appearing on the cover of Muscle & Fitness magazine, and I felt that it would be a better selling point if she was still a champion.
Follow @SBTSportBetting