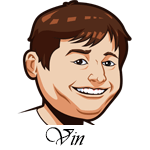 Follow @SBTSportBetting
The National League MVP race is absolutely wide open. Last season, the best player in the National League by WAR was Jacob deGrom who won the Cy Young. The MVP was Christian Yelich who was the best among the hitters, but in WAR he wasn't even close to deGrom. This is a good thing. It seems like the shift has happened and we can just throw out all the pitcher odds. This is a hitter's award now because if you were ever going to give it to a pitcher, last year was the year.
Bryce Harper is now a Philadelphia Phillie (Philly?) and he is the closest thing that we have to a favorite here. I don't really see that as that is a bit too much of a storybook ending and not really in line with his stats the past couple of seasons. I am looking more towards his teammate Rhys Hoskins who could really benefit from having that bat in the lineup.
It surprises me a bit to see Christian Yelich's odds so low for the repeat. He made huge leaps forward last season and he'll still be just 27 this year. Repeating is hard, but I wouldn't sleep on him.
One of the big stories of the offseason was that the Reds might actually be good now? There is one guy on their team who deserves discussion for this award every season and that guy is Joey Votto. He's led the league in OBP the last three seasons and with some better teammates, maybe he can knock in a few more runs and get a few more homeruns. He's better than +3000 to +4000, that's for sure.
Paul Goldschmidt moves to St. Louis this season and that has boosted his odds a bit here. I don't see it. For a first baseman, I prefer Freddie Freeman. For a Cardinal, I prefer not to bet any Cardinals.
2019 MLB Futures
Of course, Freeman isn't even my favorite Brave. My favorite Brave and favorite sleeper is Ronald Acuna. He had a .917 OPS in a 111 games last season as a 20-year old. Think about that. He's only going to get better and will be playing a full season here.
Another guy who is young and impressive is 20-year old Juan Soto. He had a .923 OPS in 116 games last season. I actually like one of his teammates a bit better.
Anthony Rendon is always solid and he might be my favorite play out of the third baseman. Kris Bryant and Manny Machado are better, but Rendon is going to be a big part of this team that I think will be better than most think and he's in a contract year. Rendon will be .300/.400/.500 and a jump in homeruns could do a ton for him.
Full odds are below:
(5Dimes odds were not available as of this writing. Will update later when they become available.)
| | | | |
| --- | --- | --- | --- |
| Player | Bovada | Sports Interaction | 888Sport |
| Bryce Harper | +600 | +400 | 5.0 |
| Nolan Arenado | +700 | +700 | 9.0 |
| Paul Goldschmidt | +1000 | +1000 | 13.0 |
| Kris Bryant | +1100 | +1200 | 17.0 |
| Manny Machado | +1600 | +1600 | 15.0 |
| Christian Yelich | +1800 | +1600 | 21.0 |
| Freddie Freeman | +2000 | +1600 | 19.0 |
| Eugenio Suarez | +2000 | +1600 | 29.0 |
| Anthony Rizzo | +2500 | +2000 | 29.0 |
| Rhys Hoskins | +2500 | +2000 | 21.0 |
| Javier Baez | +2000 | +2000 | 34.0 |
| Anthony Rendon | +2500 | +2000 | 26.0 |
| Cody Bellinger | +2500 | +2500 | 29.0 |
| Ronald Acuna Jr. | +2000 | +2500 | 29.0 |
| Corey Seager | +2500 | +4000 | 23.0 |
| Justin Turner | +3000 | +2500 | 34.0 |
| Joey Votto | +3000 | +4000 | 34.0 |
| Juan Soto | +3000 | +5000 | 34.0 |
| Trevor Story | +2500 | +3300 | 34.0 |
| Marcell Ozuna | +4000 | +2500 | 101.0 |
| Yasiel Puig | +4000 | +3300 | 67.0 |
| Charlie Blackmon | +4000 | +3300 | 41.0 |
| Eric Hosmer | +4000 | +4000 | 151.0 |
| Jesus Aguilar | +4000 | +4000 | 101.0 |
| Robinson Cano | +4000 | +4000 | 151.0 |
| Josh Donaldson | +4000 | +5000 | 51.0 |
| J.T. Realmuto | +4000 | +4000 | 41.0 |
| Wil Myers | +5000 | +5000 | 101.0 |
| Starling Marte | +5000 | +5000 | 151.0 |
| Max Muncy | +5000 | +5000 | 81.0 |
| Matt Carpenter | +5000 | +5000 | 67.0 |
| Max Scherzer | +5000 | | 101.0 |
| Trea Turner | +6000 | +5000 | 23.0 |
| Ozzie Albies | +6000 | | 101.0 |
| Jacob deGrom | +10000 | | 101.0 |
| Lorenzo Cain | | +5000 | 81.0 |
| Andrew McCutchen | | +6600 | 67.0 |
| Michael Conforto | | | 51.0 |
| Daniel Murphy | | | 81.0 |
| Buster Posey | | | 81.0 |
| A.J. Pollock | | | 101.0 |
| Brian Anderson | | | 126.0 |
| Scooter Gennett | | | 126.0 |
| Yasmani Grandal | | | 126.0 |
| Jed Lowrie | | | 126.0 |
| Mike Moustakas | | | 126.0 |
| Travis Shaw | | | 126.0 |
| Brandon Belt | | | 151.0 |
| Ryan Braun | | | 151.0 |
| Brandon Crawford | | | 151.0 |
| Paul DeJong | | | 151.0 |
| Adam Eaton | | | 151.0 |
| Jake Lamb | | | 151.0 |
| Evan Longoria | | | 151.0 |
| Ketel Marte | | | 151.0 |
| David Peralta | | | 151.0 |
| Victor Robles | | | 151.0 |
| Kyle Schwarber | | | 151.0 |
| Jean Segura | | | 151.0 |
| Walker Buehler | | | 251.0 |
| Starlin Castro | | | 251.0 |
| Willson Contreras | | | 251.0 |
| Corey Dickerson | | | 251.0 |
| Brian Dozier | | | 251.0 |
| Eduardo Escobar | | | 251.0 |
| Wilmer Flores | | | 251.0 |
| Ender Inciarte | | | 251.0 |
| Clayton Kershaw | | | 251.0 |
| Nick Markakis | | | 251.0 |
| Yadier Molina | | | 251.0 |
| Brandon Nimmo | | | 251.0 |
| Aaron Nola | | | 251.0 |
| Nick Senzel | | | 251.0 |
| Noah Syndergaard | | | 251.0 |
Follow @SBTSportBetting