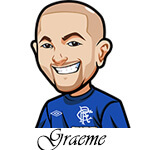 Follow @SBTSportBetting
Well – I hope you all enjoyed the Brazilian Grand Prix, as oure winning streak of betting tips continued.
We went with a very nice long hot bet of Raikkonen finishing in the points and really – Kimi did that with absolute ease. The interesting one was our "sure thing" bet of Max Verstappen in the points was actually slightly tight. Thankfully Verstappen did that and for the free betting tips for the F1 Brazilian Grand Prix, we went 2-1.
We're not on the final race of the season, the Formula 1 Abu Dhabi Grand Prix. It's the final race and it's something of a dead rubber. Everything has been decided – the tmajor titles, the spots in the championship. Meh.
The only really interesting thing to look for is Mercedes – they're chasing a points record from last year – so they may not let their drivers have free choice of pit strategies. Which is something Lewis Hamilton has been moaning about – coincidentally at the very same time Nico Rosberg has been racking up the wins. Funny that.
Top 6 Finish: Sergio Perez
Fresh off a 12th place finish last week at the Brazilian Grand Prix we like the 13/8 Sergio Perez to get a Top 6 Finish.
Force India have already secured their best ever finish under the current ownership which is impressive. That's fifth place.
Both cars did really well last year here. Nico Hulkenburg driving for Force India came in 6th place and Sergio Perez game in 7th Hulkenburg in particular was just behind Jenson Button in the McLaren as he had a stellart race.
With similar conditions and tyre allocations as last year, we like Sergio Perez to get that top 6 finish and help us on the way to a winning end to the F1 season.
Points Finish: Carlos Sainz Jr.
Coming off a bad race last week with the Technical, we're going to back Sainz to get in the points. It's not been a good year for Sainz Jr. with him getting the lion's share of the retirements, as well as a fair amount of bad luck this year.
On top of that he gets unfairly judged by Max Verstappen.
However Toro Rosso are regular solid finishers in the points as long as their cars actually finish – and we like Sainz to shake off the bad year and end on a high note, and get a nice points finish.
Long Shot: Vettel to Win
Vettel has a really impressive track history here – going back and looking at the stats that's all we've seen. Last year he was penalised and started back in the pit lane but managed to get into 8th place. He's won it 3 separate times however with wins in 2013, 2010 and 2009.
With similar conditions and temperatures, as well as the tyres – this is a track that could really suit Ferrari and we'll be backing Vettel to sneak the surprise win at a huge price.
Follow @SBTSportBetting