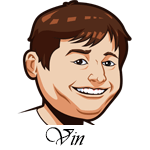 AEW is back on pay-per-view with one of their biggest shows in their history. There are eight matches announced for the Full Gear main show and we have betting odds on all of them thanks to 888 for US and BetOnline for everyone else. For those who can use both, this is a great show for line shopping.
Full Gear has an absolutely stacked card highlighted by the long-awaited match between FTR and the Young Bucks, a big Kenny Omega vs. Adam Page match, and the incredibly heated Eddie Kingston vs. Jon Moxley I Quit match. It should be one heck of a show and there are a lot of great betting options for this one.
The latest AEW Full Gear 2020 betting odds look like this:
MJF (-300) vs Chris Jericho (+200)
Matt Hardy (-160) vs Sammy Guevara (+120)
Orange Cassidy (-950) vs John Silver (+550)
Cody (-160) vs Darby Allin (+120)
The Young Bucks (-120) vs FTR (-120)
Hikaru Shida (-200) vs Nyla Rose (+150)
Jon Moxley (-700) vs Eddie Kingston (+400)
Kenny Omega (-500) vs Adam Page (+300)
There are a lot of great betting options here with very few major favorites across the board. Let's get into the tips.
Upcoming Events:
AEW Full Gear 2020 Betting Tips:
Ultimate Deletion – Sammy Guevara vs. Matt Hardy: This is a rematch of the disastrous match at All Out 2020, but that match should inform what happens here. Basically, you don't bring in Matt Hardy to beat your up-and-coming young stars on two big shows in a row.
This story was over and done with, but then it was reignited over the past couple of weeks and this match is set to be a cinematic match at the Hardy Compound. Matt Hardy has had great success there in his career, but him winning definitely feels like the wrong move. It's time to build towards the future and Sammy is that future.
Bet Sammy Guevara +100 at 888 / Bet Sammy Guevara +120 at BetOnline
TNT Championship – Darby Allin vs. Cody Rhodes: This will be the fourth match-up between these two and Cody has a 2-1 record in those match-ups. Darby's big debut to the world was his time limit draw against Cody, but he's lost his last two matches since then. I think it would be pretty weird to book this match for yet another Darby loss as that could really do some permanent damage to his character.
Cody doesn't need this title and would lose nothing by losing here. Darby is one of my favorite bets of the night.
Bet Darby Allin +115 at 888 / Bet Darby Allin +120 at BetOnline
AEW Women's Championship – Hikaru Shida vs. Nyla Rose:
These odds really surprised me as I think Nyla winning is a stone cold lock. The Hikaru Shida title reign has pretty much run its course and we know that AEW really believes in Nyla as one of their top female stars. Her pairing with Vickie Guerrero is something that AEW can get behind and it feels like time for a switch.
The AEW Women's division could use a shake-up and Nyla Rose is a great person to re-focus on.
Bet Nyla Rose +190 at 888 / Bet Nyla Rose +150 at BetOnline
AEW World Tag Team Championship – The Young Bucks vs. FTR: This match has been built up for a long time and whether they say it or not, this match is WWE development vs. the indies and AEW vs. NXT. We've seen in WWE over the years that a WWE guy always beats an ex-WCW guy and I think that same thing is going to be at play here. The Bucks/AEW need to win to prove that their way of wrestling is best.
The Bucks added stipulation where they won't challenge for the titles again if they lose flipped them to a favorite, but not so much that the odds aren't worth betting. That stipulation was added to add some drama to this match. It's done a good job plus the injury to Matt Hardy getting out has really put their winning into question. I believe this is all by design to make you think the Bucks can lose, but I don't think they are going to.
The Bucks are my favorite pick of the night, especially at BetOnline.
Bet Young Bucks -150 at 888 / Bet Young Bucks -120 for 2 units at BetOnline
Best Sportsbook To Bet AEW:
Register an Account.
All betting odds and props will now be viewable under the event listing.
You can deposit to BetOnline via over 20 different options such as credit card.