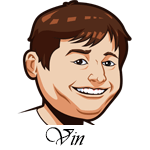 Follow @SBTSportBetting
1-0 record last night. 16-5 in the playoffs.
The Brewers did what I thought they would yesterday as they basically used Gio Gonzalez as an opener as he went only two innings. The Brewers then got to Kershaw and won the game outright. A bit surprising, Brandon Woodruff homering was not expected (lefty on lefty!), but a win is a win. The Brewers bullpen also did not look as invincible against the Dodgers as they did the Rockies, as expected.
A big day today with both series in play.
The Astros (my World Series pick) are a -145 favorite in the series despite the Red Sox finishing the season with the best record in baseball. Boston is a +125 underdog.
Houston is the better all around team. While the Red Sox are great against right handed starters, the Astros overall wRC+ is right there with them as they have strength from both sides and really kill lefties. They also have the best rotation in the playoffs and a great rotation. That said, Mookie Betts and JD Martinez are probably the best two hitters in this series while Chris Sale might be the best starter. This should be a good one.
[text-blocks id="137″ slug="email"]
Milwaukee Brewers vs. Los Angeles Dodgers Betting Tips:
Yesterday was that perfect first home game for a team. They used all their big guns in the bullpen and got a bunch of runs from unexpected sources on offense.
I'm not sure if they'll be that lucky today. Hyun-Jin Ryu only made fifteen regular starts, but had a 1.97 ERA/3.00 FIP during that time and he looked solid against the Braves with 8 strikeouts in seven innings. The Dodgers need that kind of start here and I think they'll get it.
Wade Miley, I've been waiting all year for him to do us right. Maybe it will never happen, but I still believe he'll do it. He'll probably only go three innings at most here, but I think the Dodgers will do some damage in that time. Josh Hader looked great yesterday, but three innings could have him out for this one. Same with Woodruff. While Xavier Cedeno, Joakim Soria, and Jeremy Jeffress nearly let this thing go as they took a 6-1 lead to a 6-5 lead in a hurry.
The Dodgers feel like the play to me. They were a pitcher homerun away from being tied in the ninth and the Brewers pitching outside of the big guns remains a worry to me.
Bet Dodgers -129
Boston Red Sox vs. Houston Astros Betting Tips:
This is a tough one. Chris Sale is the best, but this is the Astros. They had a 124 wRC+ against left handed starters on the season and this is a hitter's park. While Sale is one of the toughest pitchers out there, I can see the Astros at least sending him to the showers early. That bullpen remains sketchy to me, especially after that performance from Craig Kimbrel in game four against the Yankees. Sale only made one start against the Red Sox in the regular season and he allowed four earned runs, one of his worst starts of the year.
Justin Verlander is also a tough one. He had a 2.14 ERA/2.70 FIP/3.54 xFIP in his road starts on the season. The Red Sox were the best hitting team in the AL against righties on the season at a 116 wRC+ and the second best hitting team at home with a 115 wRC+.
I love both these pitchers, but I think I might love these offenses more playing in Fenway Park. Let's take the over.
Bet Astros/Red Sox Over 7.5 Runs
As for a winner, if I am picking both of these pitchers to get out early then I have to go with the better bullpen. I feel like the Astros bullpen barely had to flex in the first round while the Red Sox were stretched with both Rick Porcello and Sale doing relief appearances. Throw in Kimbrel's struggles and the Astros are looking great here. I like them in this series, and I love them here.
Bet Astros +104
Follow @SBTSportBetting