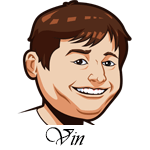 Follow @SBTSportBetting
Last night saw the Golden State Warriors with the worst blown lead in NBA history. It was 73-50 at the half and the Warriors became a victim of their own success. They tried to flip that switch from on to off and back to on and it absolutely blew up in their face. The Warriors would build that lead to 31 in the third quarter before the wheels absolutely fell off and the Clippers started mounting their comeback.
Turnovers continued to be a problem for the Warriors and a better team will exploit that over the course of a full series before this playoffs is over. Kevin Durant alone had nine turnovers and the team finished with 22. Coach Steve Kerr should not be without blame for this loss as well as he sat Stephen Curry over eight minutes as he was in foul trouble and by the time he came back, he was unable to get it going. Durant may be their best player, but Curry is still the straw that stirs that drink.
It was just one game in a first round full of weird one games, but I am now more worried about this Warriors team returning to the Finals than ever before. Especially after losing DeMarcus Cousins to an injury that could keep him out for all of the playoffs. He's not key to them or anything like that, but depth matters and that is one less above average player they have to work with.
Notable Upcoming Bets:
NBA Betting Tips:
Orlando Magic at Toronto Raptors: The Raptors lost one of those weird games as they once again dropped game one of their first round playoff series. They've done a good job of bouncing back over the past couple of years in game twos and I feel like they are a lock to win here.
The thing that really entices me about them is their new coach Nick Nurse. This is why he was brought in. While Dwyane Casey was a great coach, he'd often sit back and hope Kyle Lowry and DeMar DeRozan got better. I don't see Nurse doing that and if Lowry is going to continue to play like this, he will be less and less important to what they are doing.
Oklahoma City Thunder at Portland Trail Blazers: The injury to Paul George has me absolutely shook. His shoulder injury is apparently making it hard for him to put his arms above his head which is kind of important for shooting. He missed a ton of open looks in game one from three and shot just 4-for-15 from deep. That version of Paul George does not beat this Blazers team. He is the difference between the two teams and what makes the Thunder so beloved here. Without him, the Blazers should win this game and this series.
NHL Betting Tips:
Tampa Bay Lightning at Columbus Blue Jackets: I can only go with what my eyes and the numbers tell me, and they tell me that the Blue Jackets have absolutely dominated this series and the Lightning have not looked like the team we saw in the regular season whatsoever. This is definitely the last gasp for the Lightning and if they lose here, they are done. Their odds of advancing if they win are very slim, and it just feels like the Jackets are going to close this out. They've been better in every facet of the game an this crowd will be electric. It makes me sad to see the Lightning to go out like this, but they are going out like this.
Follow @SBTSportBetting