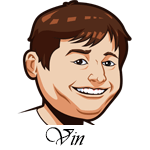 Follow @SBTSportBetting
A 2-0 record last night with two shutouts.
We took the Cubs over the Marlins as Jose Quintana did just what I thought he would do. He went seven innings with seven strikeouts and completely shut down this weak Marlins offense. Javier Baez had a great game going 3-for-4 with an RBI and two runs scored.
Our other pick was the Rangers as this team remained hot. A great game from Mike Minor as he threw a complete game and had seven strikeouts. Joey Gallo went deep with a homerun again here and supplied all the offense they needed going 2-for-3 with a walk and two runs scored.
San Francisco Giants vs. Washington Nationals Betting Tips:
Jeff Samardzija has had some good starts this year and proven me wrong. I'm interested to see how he fares on the road here against a good offense. He has a 1.62 ERA/2.66 FIP/4.79 xFIP on the season so he has been somewhat lucky. This is just his second road start of the year with his first being against the Padres. That's a pretty pitcher friendly park and this one could turn out much differently for him.
The Nationals will send Jeremy Hellickson who had a 3.45 ERA/4.22 FIP last season. He doesn't have the type of profile I usually look for in these picks, but I just have no faith in this Giants offense whatsoever. They have one of the worst offenses in baseball thus far this season with just a 55 wRC+. I think they make Hellickson look like an ace today.
Bet Nationals -129
Los Angeles Angels vs. Texas Rangers Betting Tips:
This Rangers team is really growing on me right now. Lance Lynn posted a 4.77 ERA/3.84 FIP last season which kind of underrates him. He was a late signing last year and took a while to round into form. He ended up having a great second half and has picked up where he left off. His strikeouts are still up, but he's dropped his walks lower and he draws a great match-up against this Angels offense that has just a 80 wRC+ on the season.
He goes against Matt Harvey and he has had a rough start to the season. Three starts and a 10.05 ERA/7.12 FIP. Yikes. He posted a 4.94/4.57 last season and it seems the move to the American League has been unkind to him. I don't expect this hot Rangers offense to be any less kind to him here.
Bet Rangers -134
Houston Astros vs. Oakland Athletics Betting Tips:
The Astros are on kind of a West Division revenge tour right now. They beat up on the Mariners to bring them back to earth and they are now sitting at 4-0 on the season against the Athletics. They'll send Wade Miley to the mound tonight who got the win in a game against them already this year with 5.2 shutout innings. He's backed up by a bullpen that has posted a 2.72 ERA/2.90 FIP thus far this season.
The Athletics send Frankie Montas who was pretty good last season with a 3.88 ERA/3.90 FIP. The thing with him is that he is not lasting deep. He's a five inning, six tops pitcher. This Astros offense is dangerous 1-9 and I just don't trust the Athletics bullpen against the Astros team right now. It might take awhile, but I think the Astros roll here.
Bet Astros -110
Follow @SBTSportBetting