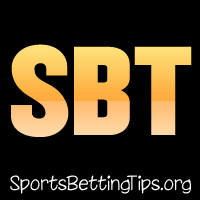 Follow @SBTSportBetting


[Get Exclusive Tips on our Patreon, Ad-Free
]
Last night we saw the Bucks finish off the Pistons. Midway through the third quarter this was looking like a close game and the Bucks just took off. They finished the second half 71-42. Giannis Antetokounmpo had a huge game with 41 points.
We both counted out the Jazz last night and they managed to grab the win last night to extend the series. The Jazz defense finally shut down the Rockets in the fourth quarter with a 31-12 finish.
A big night in the NBA with four games tonight. Let's get into it.
Orlando Magic vs Toronto Raptors Betting Tips:
Graeme: The Toronto Raptors return here to wrap things
up on the same night that the Toronto Maple Leafs attempt to also go
through.
It could be party city in Toronto tonight.
Not sure about the Leafs, but I think the Raptors win and they win in
style. Their defence have been doing the job and Kawhi Leonard is
crushing it as is everyone else. Raps wrap this one up tonight. Will
they cover the spread? I think so – they don't want any doubt.
https://www.Bovada.lvRaptors -12
Vince: Game one seems like a distant memory in this series. The Raptors have shown up and proved they are one of the best teams in the playoffs and I think they lock it up here. The Magic have had a great season, but they don't have great offense and they don't have anyone who can stop Kawhi Leonard.
https://www.Bovada.lvRaptors -12
Brooklyn Nets vs Philadelphia 76ers Betting Tips:
Graeme: The 76ers can wrap it up tonight and of course
there are still questions about the knee injury of Joel Embiid.
76ers want to close this one out and get him that extra rest no doubt.
It's at the point where whether he plays or not they're good. I do like
the Nets to run them close though.
https://www.Bovada.lvNets +8.5
Vince: This is such a weird series to me. I feel a lot better about the Sixers when they don't use Embiid than when they do. The Ben Simmons squad plays faster and the Nets can't really keep up with that.
This series has gotten pretty chippy and I don't see the Nets going down easily.
https://www.Bovada.lvNets +8.5
San Antonio Spurs vs Denver Nuggets Betting Tips:
Graeme: Just one of those series where they switch back
and forth. Nice to see the Nuggets get the win in San Antonio that was
a big mental win. DeMar DeRozan got fined last game out and I think the
Spurs come out fired up based on that. Spurs win but I'll take the
points.
https://www.Bovada.lvSpurs +5.5
Vince: The Nuggets are back at home for this one and I believe they've figured things out. They'd never had a playoff game in game one, they lost and won game two. They'd never had a playoff road game in game three, they lost and won game four. I feel like the good Jamal Murray shows up here and brings the Spurs to the brink.
https://www.Bovada.lvNuggets -5.5
Oklahoma City Thunder vs Portland Blazers Betting Tip:
Graeme: The Thunder need a massive offensive effort
tonight. They just can't seem to break this Blazers defence enough.
Reading what's coming out of the camps, it just seems Thunder are down
and feel like they're losing. I hate to say it but I agree.
https://www.Bovada.lvBlazers -4
Vince: This series has really shown what a great guard can do for you. Damian Lillard has been absolutely fantastic in this series and has really shown his improvements in multiple facets over the past couple of weeks. While Russell Westbrook has been the same guy he's always been. A crazy athlete who can do things no one else can do, but also a guy who can't shoot and is subject to hero ball. The Blazers have been ready for it and taken this series. Tonight they finish it.
https://www.Bovada.lvBlazers -4
Follow @SBTSportBetting