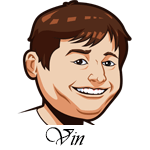 Follow @SBTSportBetting


[Get Exclusive Tips on our Patreon, Ad-Free
]
Thursday Night Football is back this week and we actually have some competition as well as the MLB Playoffs division series kick off. This is a great night for sports as the next few weeks should be with the NHL and NBA starting up as well. Whenever all the sports are in action at the same time, it's a good time.
Last season, the Arizona Cardinals were one of the best teams in the NFL and now they are 1-3 facing a 49ers team with the same record. The Cardinals aren't that different of a team, but Carson Palmer is a year older and hasn't been as effective. He won't make the start tonight due to injury and will instead be replaced by Drew Stanton.
This is very much a rebuilding season for the 49ers as the past couple of years have been. The signing of coach Chip Kelley in the offseason hasn't done much for them as the offense is averaging a paltry 292 yards per game total. That is a sad, sad number. Especially when you add in that they are allowing 390 yards per game on the other end. Forget points spread, they are laying an entire field per game.
NFL Betting Tips:
Despite the presence of Drew Stanton, this one seems fairly simple. The Cardinals have struggled early, but they have absolutely owned the 49ers over the past few years. They are 3-1 against the spread against this team over the past three seasons and that trend should continue tonight. The 49ers simply can't move the ball and they can't stop anyone from moving it against them. Cardinals -3.5.
Notable Upcoming Bets:
MLB Betting Tips:
The weird thing about the 2016 Blue Jays is that they were pretty much built to crush lefties, but they never really did. They finished middle of the pack in the leagues in OPS against lefties and tonight have a really tough task against them as they face Cole Hamels at home. Hamels is definitely a big game pitcher and I expect big things out of him here tonight. He goes against Marco Estrada who had a spectacular first half, but that was mostly smoke and mirrors and he mostly regressed to his true talent level in the second half of the season. His second half 4.91 xFIP is a lot closer to who he is than his first half 2.93 ERA. This game has Rangers -133 win written all over it.
Rick Porcello had a fantastic second half for the Red Sox in which he was their most reliable starter and even put himself in Cy Young award contention. He takes the ball in game one against the Indians tonight. The problem with the Red Sox isn't Porcello, but what comes after him as the Red Sox middle relief is their true achilles heel.
On the other side is Trevor Bauer who is a very trick or treat pitcher. He can have a 10-strikeout performance just as easily as he can have a 5-run outing. I think that he'll have a short leash today if things get rough and we'll see the Indians bullpen early which is their ultimate strength in this postseason.
I think that between Porcello, the Indians bullpen and the hope that we'll see good Bauer today that runs will be at an absolute premium in this one. If the games we've already seen have taught us anything, Under 8.5 runs seems like a high possibility.
Follow @SBTSportBetting