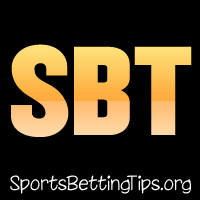 Follow @SBTSportBetting


[Get Exclusive Tips on our Patreon, Ad-Free
]
It's Saturday, August 22nd 2015 and welcome to the free daily sports betting tips for today.
It's a big weekend of sports and we've got a good mix of betting tips. Formula 1, WWE and NXT.
F1 Belgian Grand Prix:
Nice to finally have the Formula 1 season back, that's for sure. Feels like forever since the last race.
We're going to go with Raikkonen Podium Finish. 6/4 odds but this is a guy who really loves this race – I mean look at his finishes over the last few years at this course. He's been exceptional, and we'll be banking on Raikkonen to finish behind Hamilton and Rosberg.
We're also going to take at 5/1 odds Sergio Perez Top 6 Finish. It really relies on some sort of issue happening with racers in front of him – but that's more likely going to happen. They also have the solid b-spec car going here and we like Perez to get amongst the higher finishers.
For a nice risky bet we're going with Marcus Ericsson to finish in the points. 8/1 odds but for a circuit that really requires power we'll be hoping Ericsson pushes the new engine by Ferrari to the max.
NXT Brooklyn Takeover Betting Tips:
We're only going to be placing two bets on this card.
We're taking a double of Finn Balor and Bayley. Both are 2/5 odds but combine them both and you have quite a good price. Owens seems busy on the main roster now while Bayley – man, if they don't pull the trigger on her here I am done with NXT.
We're also going to go with the risky Jushin Liger 6/5 over Tyler Breeze. We undertand why Breeze is the favourite for sure – but we think it makes more sense for them to have a nice even match with Liger sneaking the win, then Breeze beating the crap out of him afterwards. The new up and comer going over the old legend is just not WWE 2015.
Holy crap is it really time for the Formula 1 again? It feels like forever.
The last Formula 1 race was the Hungarian Grand Prix back in July. Sebastian Vettel won that one.
This week we have the Belgian Grand Prix, the only race in August. We do however have 3 races in September, including back to back races. There's the Italian Grand Prix on September 6th, the Singapore Grand Prix on September 20th and then a week later it's the Japanese Grand Prix on September 27th.
Big month for races coming up.
Last years Belgian Grand Prix was won by Daniel Ricciardo. Despite Nico Rosberg starting in pole position and getting the fastest lap – Ricciardo was the winner. There was a lot of controversy on that race if you remember – both Hamilton and Rosberg smacked into each other. Hamilton had a punctured tyre from it and Rosbergs car had the front wing damaged.
Hamilton was in a rage after that too, saying Rosberg intentionally crashed into him.
Hamilton will be out with a vengeance for this race and hoping for his 2nd ever win. He won it back in 2010. Vettel meanwhile will be looking for his 3rd win.
This circuit is of course a nice low downforce blast through the forests. Rain is usually predicted at some point although we haven't had a wet race for a few years. New for this race is the banning of practice starts forcing drivers to rely more on their talent to get away from the line cleanly. Because of this (and the poor form of the Mercedes team) it's worth looking at the grid position of winner. 2/1 for the second place man is good value.
Let's get to the tips:
Podium Finish: Kiki Raikkonen
At 6/4, Raikkonen knows this course like the back of his hand. Not only that but he loves this course and that low downforce – perfect for him. If that wasn't enough he is driving what is EASILY the second best car on the grid. 6/4 is a great price and we'll be all over that.
He's also 16/1 to win and hey if we're backing him for the podium finish over Vettel, a small bet like that is worth it.
Top 6 Finish: Sergio Perez
A heavy 5/1 odds, but we like Perez to get in the top 6. We're banking on a mishap though for that to happen – but those odds make it worth doing so. They have the right engine, and also you have to admit the b-spec car is an improvement. Should be faster than Red Bull and we feel there is value here.
Long Shot Bet:
These risky bets prove popular with you guys so let's go with it. At a whopping 8/1 we'll take Marcus Ericsson for the points finish. It's a power circuit and they'll be showcasing the shiny new Ferrari engine – anything can happen.
WWE Summerslam 2015 Betting Tips:
Lot of potential action here.
We'll take The Undertaker -150 over big Brock Lesnar. Rumours of Kane returning and we know how WWE love their rubber matches more than anything. We strongly expect Taker to win here setting up the third match in this series at WWE Wrestlemania next year.
We'll also be betting Randy Orton +350. Are the bookies crazy with that line? Do they not know that the person who holds the money in the bank briefcase is essentially a jobber?
We're also on Cesaro +450 to beat Owens. Mental price that one. This is a 50/50 match at best and look at how Cesaro is gaining steam at the moment. All the signs etc – this is a great crowd pleasing result and we love Cesaro to take the victory here.
We'll also take The Field vs New Day at +250. WWE seem to be just making up the tag division as it rolls along. They haven't learned their lesson yet by having the New Day win back the titles – so it's worth a small risky bet.
Finally John Cena to beat Seth Rollins. We hope it doesn't happen but +250 odds for Cena? How the heck can you ignore that.
Follow @SBTSportBetting