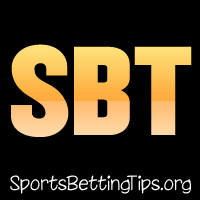 Follow @SBTSportBetting
A tough day yesterday with a loss, but it's time to get right for the weekend. It's go time.
The Milwaukee Bucks are going for their 17th straight win tonight. They got the win in their last game against the Pelicans with Giannis Antetokounmpo on the shelf. He's currently listed as questionable for this one, but the team is also facing the Memphis Grizzlies who have been one of the worst teams in the league this season. The Bucks only have three losses all season and are looking like the best team in the Eastern Conference.
Another red hot team is the Los Angeles Lakers who are also 22-3 on the season. They are on a 15-1 run right now and atop the Western Conference. LeBron James heads back to Miami here and while that has happened many times since, I still think of him as someone who wants to perform well there. Both of these teams have their fair share of injuries right now, but the Lakers have been proving all season that as long as they have LeBron and Anthony Davis that, like Bob Marley said, everything's gonna be alright.
We have tips on those two games and more. Let's get into it.
Milwaukee Bucks vs. Memphis Grizzlies Betting Tips:
The line on this one has went down a bit with the questions around Giannis' status. I think that's a mistake as the Bucks can still shoot the lights out when he's out. They are the 2nd best Offensive team in the league and the top Defensive Rating team. Eric Bledsoe seems to get powered up when Giannis is out, Khris Middleton is always solid, and Brook Lopez is one of the more underrated players in this league.
The Bucks offense has been hot lately with 9 straight games scoring 110 or more. If they are able to score like that tonight, they are definitely going to win this game and cover this spread. I think they will.
https://www.Bovada.lvBet Bucks -9.5
Los Angeles Lakers vs. Miami Heat Betting Tips:
The thing with this Lakers team has been their defense, it's outstanding. They are third in the NBA with a 103.1 Defensive Rating and there is no greater example of their strength than a game they played earlier this season against Miami. They hosted the Heat in LA and held them to just 80 points.
I could see the Lakers applying themselves in the same way here. They have a rough patch of schedule ahead of them as they play every other day on the road for the next week so I think they want to get this road trip started off on the right foot.
https://www.Bovada.lvBet Lakers -5.5
https://www.Bovada.lv
Los Angeles Clippers vs. Minnesota Timberwolves Betting Tips:
Both of these teams are likely to be without point guards with Patrick Beverley out and Jeff Teague listed as questionable. That leaves the superstars on both teams and I like the veteran status of Kawhi Leonard and Paul George a lot more than Karl-Anthony Towns and Andrew Wiggins.
The Wolves have lost six straight while the Clippers have won three straight, all on the road. They can make that four tonight with a win here. I bet they will.
https://www.Bovada.lvBet Clippers -5.5
Follow @SBTSportBetting