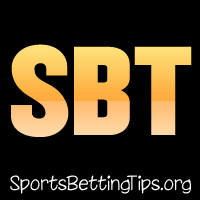 Follow @SBTSportBetting
A 2-1 record last night.
All three of our games won outright last night with only the Lakers failing to cover. The Heat came out in strong in the first half, but the Lakers took the lead in the second half and never looked back. Anthony Davis led the way with 33 points while LeBron James finished with 28 points, 12 assists, and 9 rebounds.
We did get the win with the Milwaukee Bucks against the Memphis Grizzlies. Giannis Antetokounmpo ended up playing and he had a monster game with 37 points and 11 rebounds. This one was closer than we'd like as we laid -9.5 (and the line went as high as -12.5 by tip) and the Bucks won by 13. This was a classic Bucks game where they let the opposing team hang around for three quarters and then just go wild in the fourth. It's like they are just figuring out weaknesses for three quarters and then attack them all at once in the fourth.
Our last win was the Clippers -5.5 on the road against the Timberwolves. They ended up winning by seven points to cover easily. This game had one of the weirder box scores I've seen in some time. Paul George and Kawhi Leonard combined for 88 points while the other three Clippers starters only managed 10 points. At halftime, those three had zero. I know the Clippers rely heavily on Montrezl Harrell off the bench (and should probably just start him), but that was still jarring to look at. Turns out, George and Kawhi are really good.
Miami Heat vs. Dallas Mavericks Betting Tips:
The Heat gave up 113 points last night and then got on a plane to Dallas for the game tonight. Dallas just show happens to be the top offensive in the entire NBA. I think Luka Doncic is going to have some fun tonight and continue his amazing season by putting up some big numbers here tonight.
I do think that the Heat are being slightly underrated here. They are a -8 favorite and Dallas is only 2-4 on the season as a -6.5+ favorite. These teams have nearly the same record and while I wouldn't quite call them equal, they aren't that far apart in terms of quality.
So while I think that the Mavericks will be able to score here tonight, I think that spread is going to be tough to cover. I can see this one finishing with a similar score to last night's game in Miami. I'm looking at 220+ total points from these teams which will land us the over.
https://www.Bovada.lvBet Heat/Mavericks Over 215.5.
https://www.Bovada.lv
Detroit Pistons vs. Houston Rockets Betting Tips:
I don't get this line at all. The Rockets are playing at home against the Pistons. That line should be -10 or more, right? Well, this one is currently sitting at -6.
The Rockets have Russell Westbrook as questionable for this one, but to me as long as James Harden is in the lineup it doesn't matter. There is no real answer for him in this league and the Pistons are especially weak in the back court. This seems like an easy pick to me.
https://www.Bovada.lvBet Rockets -6
Follow @SBTSportBetting