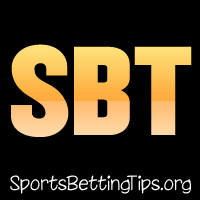 Follow @SBTSportBetting
A 1-0 record last night.
I was really worried about the Pacers when they were down ten at the end of the first half on the road. Joel Embiid was absolutely dominating, finishing with 40 points and 21 rebounds, and I thought this thing was over. Instead, the Pacers stormed back to take the lead heading into the fourth. They played it close before finishing strong and easily covering. This was a classic Pacers game as they got something from everyone with seven players with 8 or more points. Thaddeus Young led the way with 26 points.
This was a rare night in which I wrote up three other games, but wasn't able to pull the trigger for one reason or another. Well, all three of those came in as well. We are starting to get hot around here.
There are a seven games on the schedule tonight so let's take a look at what we've got to work with.
Utah Jazz vs. Orlando Magic: This is one of two "good West team on the road against okay East team" that I am staying away from. My system shows these teams are a bit more evenly matched and the home team probably shouldn't be getting this many points. The Magic have played really poorly of late though and the Jazz are hot.
Los Angeles Lakers vs. Charlotte Hornets: This is the other one and it's the same story. Hornets are a slight underdog when the system thinks they should be a favorite. These teams have similar stats across the board and it feels like an even match-up to me. Then again, it's LeBron James playing in front of Michael Jordan and the Lakers tend to win the games like this. Next.
Boston Celtics vs. Detroit Pistons Betting Tips:
I stayed away from the Celtics last night and that turned out to be a mistake. Well, not tonight! This team is on fire, having won eight straight. Crazier than that, over the past five games they have a +25 efficiency differential. This team has really figured things out.
The Pistons are the Pistons. They've now lost six straight and their problems are coming to the surface. Not enough shooting in an NBA that is all about it, this team ranks dead last in Effective Field Goal percentage. Not a good place to be against a team like Boston.
https://www.Bovada.lvBet Celtics -2.5
Chicago Bulls vs. San Antonio Spurs Betting Tips:
My favorite team to bet against has to be the team with no playoff hopes and tons of internal drama. The Bulls check all those boxes here. They have Zach LaVine listed as doubtful, Jabari Parker is out of the rotation, and the team is open for business as far as trades go. This isn't a team I want to back in any shape or form.
The Spurs defense has been a mess all year, but during the month of December they are 16th in Defensive Rating and 2nd in Offensive Rating. They've figured something out and they will look very good against the Bulls tonight.
https://www.Bovada.lvBet Spurs -11
Follow @SBTSportBetting