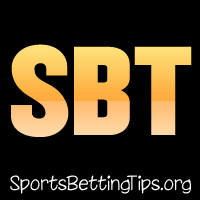 Follow @SBTSportBetting
An 0-2 record last night.
I hate the Spurs. This game made me more angry than any game we've tipped this season. The score at the half was 62-43, Spurs. A 19-point lead at the half and it seemed like this was any easy win. Then, I don't know what happened. The Bulls made a mini-run in the second half and the Spurs started playing the worst kind of basketball imaginable. DeMar DeRozan started playing that iso-ball that gets them nowhere and all of the guards were terrible. They scored 62 points in one half, but only managed half of that in the second half. Against the Bulls! At home! This is the most ridiculous loss of the year and I am done with the freakin' Spurs.
We also took the Celtics over the Pistons. This game was even in every quarter except for a huge third quarter by Detroit. Boston has been playing well, but the Pistons are probably too good to go on that big of a losing streak and not hunker down. Their second half defense really showed up.
Only six games on the slate today. Let's see what we're working with.
Atlanta Hawks vs. Brooklyn Nets: The Nets have won four straight and are a pretty tough team to play. The Hawks are not a great team. My system likes this game as Nets -8 and the line is… Nets -8. Not sure what to do with that info, it's still a lot of points to lay with a 12-18 team.
New York Knicks vs. Indiana Pacers: My boys in Indiana have now won six straight and get the lowly Knicks at home. I love them to push it to seven here, but I don't love the -12. If it was -10 I'd be all over it, but I get nervous around a dozen.
Sacramento Kings vs. Dallas Mavericks: One loss separates these two teams in record, but Sacramento has the much better Net Rating on the year. At the same time, Dallas is 13-2 at home. -5.5 for Dallas seems high, but that home record is scaring me off.
Los Angeles Lakers vs. Washington Wizards Betting Tips:
Not sure I understand the trade of Kelly Oubre and Austin Rivers for Trevor Ariza. There is a chance that Ariza was just sort of dogging it in Phoenix and will be rejuvenated by the trade, but that's a big if. Throw in the trade of Jason Smith that is said to have wreaked havoc on the chemistry and I just don't trust this team at all right now. They weakened their bench and still have no front court.
Meanwhile, the Lakers are figuring things out. LeBron James and Lonzo Ball both had triple-doubles in their last game out and this team is 7-3 over their past ten, climbing the West standings. I think they roll here.
https://www.Bovada.lvBet Lakers -2.5
Toronto Raptors vs. Denver Nuggets Betting Tips:
If you've read this site before, you know how I feel about the Nuggets home court advantage. They play at elevation which is always tough for the road team and it shows in their 11-3 home record. This team is really playing well right now with an 8-2 record over their last ten and Nikola Jokic is really cooking.
They play the Raptors tonight in a match-up of #1 seeds. Toronto should be without Kyle Lowry here as well as Pascal Siakam and Jonas Valanciunas.
Of course, the Nuggets have their injuries as well. No Paul Milsap, Gary Harris, Will Barton, or Isaiah Thomas. This isn't as marquee as the match-up might imply.
I have to go with the Nuggets home court advantage here though. That is always a killer and I think they have a real chance to dominate the front court match-up as well. Nikola Jokic should be able to easily handle Serge Ibaka and Greg Monroe and lead his team to victory. I can't believe they are getting points at home here.
https://www.Bovada.lvBet Nuggets +3
Follow @SBTSportBetting