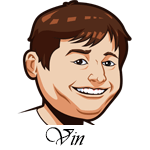 Follow @SBTSportBetting
Bowl season is here and tonight we get the University of Alabama-Birmingham Blazers taking on the Northern Illinois University Huskies. This is a nice match-up between two strong defensive teams that don't give a ton up.
The story of this game has to be UAB and coach Bill Clark. He won the CBS Sports Coach of the year as he took this team to a 10-3 record. This is pretty amazing after the UAB brass shutdown the football program after the 2014 season before bringing it back in 2017. The team would tie it's high for wins in that season and this year would set a new record and win their first conference championship. This game is a great chance to end this story on a happy note.
Of course, the Huskies might have something to say about that. They play in the MAC so their defense is rather impressive as that conference is always known for it's offense. The offense has been middling, but they finished strong.
Notable Upcoming Bets:
Boca Raton Bowl Betting Tips:
UAB did not finish this season strong. They lost two of their past three, and could've last four straight as two wins were decided by a field goal or less. The Huskies are the same, having lost two of their last three. This is what you get when you are seeing games this early in the Bowl schedule. There's a reason these teams aren't playing on New Year's.
That said, I really like what I saw from NIU in that 12-point comeback over Buffalo to get to this game. The defense has been very solid and I think they can shut down this UAB offense. I think the MAC is more competitive than the Conference USA as well. Give me the points.
NBA Betting Tips:
I'm going with my favorite wrinkle of the NBA schedule tonight: teams playing at the Nuggets. The elevation is always a monster and Denver is a great home team. They play the Mavericks tonight who have been one of the worst road teams in the league. Dallas has also lost two straight against the Suns and Kings.
Denver has a ton of injuries right now, but they have played well and as long as Nikola Jokic is in the line-up they are a threat. I like them to grab the win here tonight and continue the Mavericks road struggles.
NHL Betting Tips:
The Flyers recently fired their head coach in hopes of righting the ship and getting back on track. Teams typically play well in the first game of their new coach and I fully expect Philly to do that here.
They have a great opportunity to do so tonight as they play the lowly Red Wings at home. Philly has absolutely dominated the Wings in their home games, with a record of 7-1-2 over their past ten match-ups in Philadelphia. The Flyers will call up goalie Carter Hart to make his NHL debut here and I like his potential for this team. He was 4-1 with a 1.80 goals-against average in Lehigh Valley.
Follow @SBTSportBetting