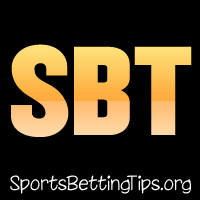 Follow @SBTSportBetting
A 1-0 night last night.
We had the Pacers +4.5 and didn't even need the points. It was a great and competitive game from the Indiana Pacers who pipped the Lakers to end their winning streak.
I can't stop laughing at the fact that one of the biggest games of the season featuring the two winningest teams in the NBA that takes place tomorrow night features both teams coming off a loss. Amazing stuff.
it was a fun night of NBA action. Big win for the Knicks as they came out firing against the Hawks and won 143-120. Nets and Pelicans had a tight game but the Nets were able to take it in OT.
Raptors at Pistons Betting Tips:
This is an interesting one because at first glance I thought "Pistons could win this one". Just one of those opening thoughts when you look at the games. But the more I look into it, I just can't see it. I think it can be a big win for the Raptors.
Pistons may be missing Blake Griffin and Andre Drummond. If they are then that is absolutely massive – especially Drummond. He has missed the last two games and to say his absence would be notable would be an understatement.
Both are questionable here and for me it's all about Drummond. We're seeing what a big deal he is.
Raptors are coming off that great Cavs game and boy did they look good. They got that double digit lead nice and early and kept going nice and string. They were quick on the break with 29 fast break points and just completely punished their opponents mistakes.
I like what I am seeing from Marc Gasol at the moment too.
However I'll put this one dependent on Drummond.
https://www.Bovada.lvRaptors -5 IF Drummond is out
Celtics at Mavericks Betting Tips:
The Mavs did an excellent job against the Bucks however I think they come up short here against the Celtics.
They used a neat strategy when I went back and analyzed the game – it was all about limiting the role players. Rather than focus on Giannis as much, they focused more on Khris Middleton and Brook Lopez. They stopped them from making any sort of real impact on the game and that was their road to victory. Or one of them anyway.
I don't think Celtics are as "obvious" in that regard in the way they play so that style won't work as well here. I think they will feel the loss of Luka Doncic more here too. Honestly the only way I really see the Mavs winning is if Tim Hardaway Jr. is able to step it up.
Celtics are of course without Marcus Smart and Robert Williams and that stings. However Kemba Walker is crushing at the moment. Celtics will be motivated both to improve their road form and end this skid. The fact that the Mavs beat the Bucks will just mean they'll take them that bit more seriously.
I am hearing rumours Tatum is out so we'll have to factor that in as he may have an illness.
https://www.Bovada.lvCeltics -2 if Tatum plays
Follow @SBTSportBetting