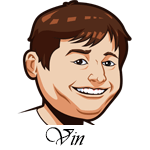 Follow @SBTSportBetting
Tonight we have one of the biggest NBA games of the young season as the Milwaukee Bucks host the Los Angeles Lakers. These two teams are both sitting atop of their conference with the two best records in the NBA. A lot of people think this could be a possible preview of the Finals and, at the very least, it's a great match-up for the MVP race.
Giannis Antetokounmpo is absolutely dominating this season and he's stepped up his game from last year's MVP season. He's shooting threes now, he might be the best defensive player in the league, and he's averaging about a point per minute. While James Harden has a much better scoring profile, Giannis is right there with him on a per minute basis. It's not his fault that his team is so much more dominant.
On the other end of the floor, you have LeBron James. He's trying on defense for the first time since Miami, he's leading the NBA in assists, and having a fantastic all-around season. You also have Anthony Davis who is playing some insane defense and is one of the most dominating forwards in the league. Worst case sceario, we see all three of these guys in the top-3 of the MVP race.
It should be a heck of a game and it's going to be on national television tonight. Can't wait.
Notable Upcoming Bets:
NBA Betting Tips:
Los Angeles Lakers at Milwaukee Bucks: Anthony Davis should be back from injury here and this should be a great match-up between him and Giannis. The fun thing about this one is that it is two teams with a solid center rotation. Brook and Robin Lopez for Milwaukee against Dwight Howard and JaVale McGee for the Lakers will be a fun little battle outside of the Giannis/Davis match-up.
In the end, that's what it's going to come down to. This is a battle of superstars and I think Giannis will want this one the most. He's the most unguardable player in the NBA and I think he's going to cause some serious trouble for the Lakers here. The Bucks have more three-point shooting surrounding him too which is a huge difference in this game. It's early, but for tonight I think the Bucks have the advantage on this match-up.
Houston Rockets at Los Angeles Clippers: Another game with big stars on both sides of the court, but this one I feel is a bit less unsure. The Rockets are basically James Harden and nothing else thus far this season. While that may work against a lot of teams, that is not going to work against the Clippers. They are too well-coached to let one man beat them and they have two stars who bring it on both ends of the court.
College Basketball Betting Tips:
NC State at Auburn: Auburn is a perfect 9-0 on the season and they draw a tough match-up here against the 8-2 Wolfpack. The thing is, defensively, I'm not sure it matters who they are playing right now. Auburn
is outscoring opponents by 16 points per game and is holding opposing teams to just 29.5% shooting from three-point land. This may be their toughest match-up of the season, but I think they can get it done. They are a decent sized favorite, but at home they are a dominant team looking to secure their place in the rankings.
Follow @SBTSportBetting