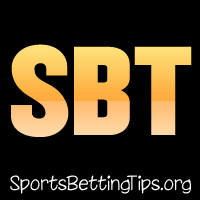 A 1-0 record last night.
The Milwaukee Bucks really put their mark on the NBA last night with a huge win over the Lakers. Scratch that, Giannis Antetokounmpo really put his mark on the NBA last night. The reigning MVP made his case for repeating with a huge game and dominating perfromance. The Greek Freak hit a career-high five three-pointers and finished with 35 points, 11 rebounds, and 7 assists in only 32 minutes. While the Lakers big two may have more impressive numbers overall, on a per minute basis you know exactly who the best player on the court was. Bravo.
In other action, the Rockets and James Harden pulled an upset on the Clippers in LA last night. James Harden finished with 28 points and 10 assists, but this one was all about Russell Westbrook who finished with 40 points, 10 rebounds, and 5 assists. A great performance from him that the Rockets have to be extremely happy about.
A full slate tonight, let's get into the tips.
Phoenix Suns vs. Oklahoma City Thunder Betting Tips:
The Suns had a hot start to the season that had many people looking at them as a sneaky playoff team, but it is starting to look like that team is actually the Thunder. They are a weird team, but Chris Paul is proving every night that he is still one of the best point guards in the league and this team plays some great defense. Are they particularly fun to watch? Probably not, but they get the job done. They are that kind of team. A weird mix of players with Steven Adams and a lot of three guard lineups featuring Paul, Dennis Schroder, and Shai Gilgeous-Alexander that are just killing people.
The Suns have lost ten of their last twelve and are slipping fast. Making matters worse, the Suns have Devin Booker listed as questionable here. Without him they really lack a scoring punch and I think the Thunder should cover this one easily.
https://www.Bovada.lvBet Thunder -4
5Dimes Sportsbook
Dallas Mavericks vs. Philadelphia 76ers Betting Tips:
Dallas is frisky, plain and simple. They broke the Bucks 18-game winning streak without Luka Doncic and they have been playing very well since losing their star. A big part of that has been Kristaps Porzingis starting to regain some of the fire that made him one of the brightest stars in the league before his injury. This team is not a pushover without Doncic like I thought, they play smart and they play hard.
The 76ers have lost two straight and the last time out they saw a ton of zone defense from Miami. That really seemed to mess with them on offense and I can see the Mavericks copying that playbook here. I also have to mention that while the Mavericks aren't as top-heavy as the Sixers without Doncic, they have a bench that ranks fifth in the NBA in points per game. While the Sixers bench is 26th in the league. That makes a difference. While I can definitely see the 76ers winning this one, I think the line is too high as the Mavs will make a game of it.
https://www.Bovada.lvBet Mavericks +8