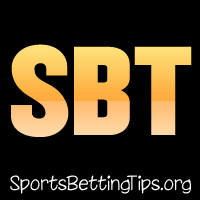 Follow @SBTSportBetting
Christmas Day NBA action is an annual tradition. We have a lot of good games going on all day long.
It kicks off with the Bucks vs Knicks then we go to Thunder vs Rockets. We've got the 76ers and Celtics and Lakers vs Warriors, with the day wrapping up with Blazers vs Jazz.
With it being a festive day we thought rather than spending Christmas morning arguing over tips and what to bet we would just do individual opinions like we do for the NBA playoffs.
Let's get to it:
Milwaukee Bucks -10 at New York Knicks
Vin: The Bucks have the highest Net Rating in the league and when they win, they win big. This is a big game for them as it's their first time on Christmas Day since 1977 and definitely a "welcome to the elite" moment for the franchise. That said, the Bucks record as a road favorite isn't pretty. They are 5-6 as a road favorite, 3-7 against the spread in those games. I like the Bucks to win here, but the huge amount of points is worrisome.
Graeme: Knicks are a team that often perform on Christmas Day. Even if they don't – can we really see them getting blown out on the opening day? 10 points is a hell of a lot.. The 3pt conversion is a bit concerning though and a few of them can put this game out of reach. However I will go with the Knicks +10 at home to do the business and keep it within a couple of scores.
Oklahoma City Thunder at Houston Rockets -1.5
Vin: I went against the Rockets at home without Chris Paul last time out and that turned out to be a mistake, but I don't think I was on the wrong path. This team will struggle without him and James Harden can do a lot, more than almost anyone, but he will get tired. Signing Austin Rivers will help and more Brandon Knight minutes will too.
Still, this is a tough match-up for this team. The Thunder have a great defense and the two superstars at all time offense will be hard for them. Look for a big Paul George game here as I'm not sure who on Houston can guard him. I like the Thunder here.
Graeme: Just like Santa Claus, Russell Westbrook shows up on Christmas Day. I can see people being concerned that with CP3 out the spread is just this – but that just makes it feel like a trap line to me. This is going to be a long night for Harden and he won't be able to keep up. Just superior opposition and I like the Thunder here.
Philadelphia 76ers at Boston Celtics -4
Vin: This line is right on the money according to my system. Boston won on Sunday, but before that had lost three straight. While Philly has won three of their past four games. That said, this one is all about the home/road splits. Philly is 6-9 on the road for the season and just 5-10 against the spread. Boston should be rocking at home and I feel comfortable laying the four here.
Graeme: Home teams usually perform the best on Christmas Day. Now granted a lot of times the home team is the bigger favourite but c'mon Celtics at home and on Christmas Day? Yep Celtics -4 all day long.
Los Angeles Lakers at Golden State Warriors -8.5
Vin: This is a tricky one to me. The Warriors have been winning, but not by dominating and they have just a 8-10 against the spread record versus a 15-3 record overall. My system thinks the Lakers are a good bet here as the Warriors should only be favored by -5 or -6.
Still, this is Stephen Curry in the Oracle on Christmas Day. This crowd should be alive for that. The Warriors have won four of their past five while LA is losers of three of their past four. I can't decide what to do here. My heart is screaming Warriors while my brain thinks the Lakers. Or maybe it's my brain that wants the Warriors. Either way, I'm not quite sure.
Graeme: This just feels like too many points to give to a decent Lakers team. Add in the fact that we all know when LeBron wants to perform he performs and playing spoiler against the Warriors? Gotta be a big motivator. I'm on Lakers +8.5 all day here.
Portland Trail Blazers at Utah Jazz -6
Vin: The Jazz have had the toughest schedule in the league this year and have had one of the fewest home games in the league. The defense hasn't been what we've come to expect, but they are still 7th in Defense Rating. They've only played 13 home games compared to 21 on the road. That seems criminal. Things should start getting better for the Jazz here and I really like them in this match-up. They walloped the Blazers by 30 last week on the road and Portland has also lost the games it should on the road, they are 4-9 as a road underdog this season. Jazz might be my favorite pick of the day.
Graeme: I mean I think you have to go with the Jazz here. Blazers are nothing special and barely beat the Mavs who were on a B2B. I just don't see a revenge game win here. Portland have no D and that is an issue for them against a team like the Jazz. I've just got to think that the Jazz take it to them.
Follow @SBTSportBetting