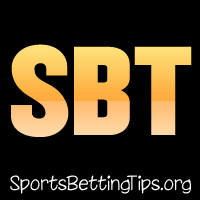 A 2-0 record last night.
It was a great night as we went in with two picks of teams that we don't normally pick and they both came through outright for us.
As of my writing, I knew that the Rockets would be without Russell Westbrook and Clint Capela, but they eventually end up scratching James Harden as well which made for an outstanding match-up for the Pelicans. They ended up winning 127-112 with big games from Brandon Ingram, Jrue Holiday, Lonzo Ball, and E'Twaun Moore who all finished with 25+ points here.
Our other pick of the night was the Grizzlies over the Hornets and this one was over by the first quarter as the Grizz burst out to a 31-20 lead in that quarter. The Grizzlies really used their size here as they dominated rebounds and points in the paint. Jonas Valanciunas finished with 16 points and 9 rebounds in just 23 minutes.
There is a good slate of games today on the second-to-last day of the year so let's finish strong.
Milwaukee Bucks vs. Chicago Bulls Betting Tips:
I feel like I've been going Bucks heavy a lot lately, but this line was too good to pass up. Giannis Antetokounmpo has never missed three games in a row in his career and that streak is at risk here. He is listed as questionable right now and there is a chance he does play, but even if he doesn't – I still like them here.
The team has been playing great without him and they may get Eric Bledsoe back for this one. They've played twice this season and the Bucks won by 9 in both of them. Yet they are only favored by -6.5 here.
The Bulls have been playing well, having won three of their past four, but none of those wins were very impressive as they only beat Detroit, Atlanta and Washington. A win is a win, but that is not going to scare me here.
Giannis or no Giannis, the Bucks are a better defensive and offensive team with more depth and better coaching. Don't mess around.
https://www.Bovada.lvBet Bucks -6.5
5Dimes Sportsbook
Brooklyn Nets vs. Minnesota Timberwolves Betting Tips:
This is an interesting one as both Karl-Anthony Towns and Andrew Wiggins are listed as questionable for the Timberwolves.
If they are out, bad things happen as the Wolves have zero depth when it comes to those positions. How bad? They played their last game without them and they lost to the Cavaliers. That bad.
The Nets are a frisky team that plays team defense. They've had their fair share of injuries, but Spencer Dinwiddie and Jarrett Allen are really steadying the ship right now. They have the kind of depth that drew Kevin Durant to Brooklyn and that depth is carrying them right now.
I think the Nets can win this one with one of Wiggins and Towns out. If both are out? This line should've been -10.
https://www.Bovada.lvBet Nets -3.5