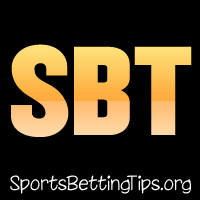 1-1 last night again.
Our loss was with the Toronto Raptors -4.5 as they lost 121-110 to the Miami Heat in OT. Let me state that I do not mind losses like this – losses where the other team completely deserved it. And that's what the Miami Heat deserved last night – the victory.
They came to Toronto where the Raptors had a perfect home record motivated and ready to go. They had an EXCELLENT game. It helped them of course that the Raptors couldn't score a three pointer if their lives depended on it last night, but this was a team that fully deserved the win and I give them credit for that. They were just on point. Props to them.
Great game by Jimmy Butler. However I must preferred Bam Adebayo who did an excellent job at neutralizign Pascal Siakam. That was very impressive.
We won nice and easy with the Mavs over the Pelicans as they covered the point spread and then some with a dominant victory. Luka Doncic stepped up big last night and the Mavs easily walked all over the Pelicans.
Tonight, Wednesday December 4th, is another incredibly busy night. Let's get to it:
Miami Heat vs Boston Celtics Betting Tips:
I'm not wearing a hat right now. But if the Miami Heat win, I will go and put one on and then tip my hat to the Heat for an incredible set of back to back performances.
Just can't see it though.
They prepared well for last nights game and now they make the short trip to the TD Garden. I was there just 2 weeks ago BTW for the Bruins game. Greasiest pizza I've ever had – it was amazing.
The Heat will need similar energy and they do have Derrick Jones Jr. back which is nice. Marcus Smart is doubtful for the Celtics and they need some people to step the hell up for them here. But I feel with Goran Dragic still out it evens things up a bit.
Kemba Walker is looking good at the moment for the Celtics and what I like is the team performances they put in. I like them to take this one here even without Smart over a tired Heat team.
https://www.Bovada.lvCeltics -6
Bucks vs Pistons Betting Tips:
These two teams played a couple of weeks ago and the Bucks won 104-90. They have looked lethal lately with big wins over Charlotte and the Knicks. You can tell this is a team that is at the top of their game right now and just having fun out there. Brook Lopez may be back tonight too.
Pistons come into this on a rare set of back to back wins and are a bit of a different team since that loss. Blake Griffin is back for one. Tony Snell as well. THeir offense is looking good at the moment.
I do think Bucks win and I was tempted by the spread but I am going to take https://www.Bovada.lvOver 225.5 tonight. Pistons will fight hard for this one I'd hope.