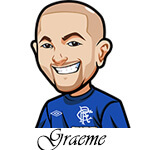 With the Super Bowl taking place today, the NBA games kick off really early so I'll tackle them nice and early this morning.
Vin went 1-0 with the NBA Tips yesterday. He took the Lakers -6 feeling they would be back in business and that was the case. It was a nice wake up call for the Lakers and they rushed out to a 44-22 start. They were just not to be denied in that game and won out 129-113 winners.
I'm sure a lot of people were on the Lakers -13 the other night against the Blazers. We weren't, luckily. However if you were one of the many, I hope you followed Vins tip and bounced right back.
Great call by him. He has been killing it and he had a nice 3u play to end the month on a big note with the NBA.
Today sees 4 games on the board and it all starts at 12:30pm EST with the Nuggets hosting the Pistons. The Rockets take on ZION, the Bucks host the Suns and the Raptors host the Bulls. Raps looking to go 11 in a row there.
Let's get to it:
Nuggets at Pistons Betting Tips:
Despite some impressive results lately, the 34-15 Nuggets are just 2 point favourites over the 17-33 Pistons.
I get it.
This game has all the makings of a trap game. The Pistons are already shorthanded and now they are missing Michael Porter Jr. who rolled is ankle in the Bucks game. That's a big loss in terms of 3P%.
Nice to see PJ Dozier step up. He is going to be impressive going forward.
Nuggets have had a fair bit of travel, and now an early start against a Pistons team that, while without Griffin are really struggling, still generally play to the strenth of their competition.
The Pistons are in the shop window and this will be a good spot for their players to showcase what they've got.
1u on the Pistons +2
I think that's all I've got. Bucks are coming off a loss and should hand out a hiding but not sure it'll be enough to cover 12.5. Knowing the Bucks, it will be. Raptors should keep their run alive but 10.5 is a fair amount.
With Zion playing against the Rockets, that could really motivate Houston. I liked the way they played against the Mavs. However Pelicans do look a more legitimate team with Zion in there and the Rockets still seem to be missing Capela a lot.