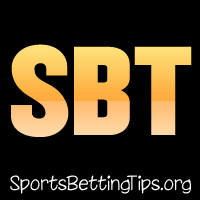 The 2016 NBA All-Star Game is coming up this Saturday from Toronto and it should be a good one. The temperature will be 1 degree Fahrenheit/-17 Celsius so the players should have a happy welcome to Canada. As if Toronto didn't have a tough enough time attracting free agents, that weather won't help. The NBA All-Star game is always a fun weekend with All-Star Saturday night being the best in all of the sports highlighted by the three-point and dunk contests. Looking forward to seeing how the Warriors will find a way to dominate this game too. Plus, Kobe's last stand should be fun even if his play has shown he doesn't deserve to be there.
There are two games on the slate tonight in the NBA before everyone goes on the break. The Pelicans face the Oklahoma City Thunder and the Washington Wizards face the Milwaukee Bucks. I'm wondering what they did to the schedule makers to draw the short straw.
We also have a great lineup of NHL games tonight. The night is highlighted by a big Western Conference match-up between the Chicago Blackhawks and the Dallas Stars. The Hawks are chasing yet another Stanley Cup while the Stars have been on the of the surprise teams of the NHL this season. This should be a really good game tonight as the Stars like to prove they belong in the discussion of Western Conference powers.
NBA Betting Tips:
Milwaukee is 14-8 and 13-9 against the spread at home this season and they are just a much better team at home. They have recently beat other Eastern Conference playoff teams in Chicago and Boston at their home stadium and they should not have a lot of trouble with the lowly Washington Wizards. How the Wizards coach still has a job, I'll never know. They should be so much better, but as it is Milwaukee -1 is a good play tonight.
[colored_box color="blue"]Bet NBA all season long at: https://www.Bovada.lv [/colored_box]
NHL Betting Tips:
Washington's hockey team on the other hand has been amazing this season. They lead the Eastern Conference and are an awesome 14-4 on the road when the total is 5 goals or less. That doesn't bode well for their opponents in Minnesota tonight. The Wild are just 3-14 in the second half and this is not a great match-up for them. Washington -125 should roll in this one.
A match-up between Canadian teams who have seen better days goes down tonight as Toronto visits Edmonton. These two teams are in a race to the bottom, but I think only Edmonton doesn't want to be there. They're coming off a run of three straight games where they only managed one goal. I'm expecting Toronto and the home ice to be the cure for that and expect them to score some goals tonight. Of course, they'll still give up plenty as well as this game goes over 5.5 goals.
The big game tonight is the aforementioned Dallas Stars at Chicago Blackhawks match-up. The Stars have been tough all season, but these two teams faced off just last week and the Blackhawks won 5-1 in Dallas. Same goaltenders, same teams and it's in Chicago? I have to stick with Chicago -125.
[colored_box color="blue"]Bet NHL games at: https://www.Bovada.lv [/colored_box]