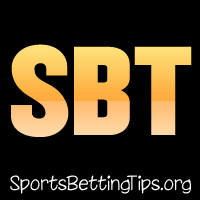 Follow @SBTSportBetting
A big win last night on The World. You know it's a good night when you regret not just taking the moneyline or laying extra points. It wasn't quite the Joel Embiid show that I expected, but it was definitely the Bogdan Bogdanovic show. That is probably the season highlight for the Kings right there.
Tonight we aren't looking to go 3-0. That would be wonderful, but the individual competitions are a different beast. We're looking for one win here if we're lucky. It's just so hard to judge how these competitions might go so we are just making small bets and hoping to hit it big. As I said yesterday, this isn't part of our normal tips but just meant to be something fun to get us through the All-Star Weekend. That said, I will be betting these myself and hopefully we can get some winners.
NBA Skills Challenge:
I've been of the belief that this weekend is all about Joel Embiid and I am sticking with that. This contest seems to favor big men who can hit the three-pointer as we saw last year when Kristaps Porzingis and the year before when Karl-Anthony Towns won it. Those long legs make it easier to get down the court fast and they can beat a smaller player up the court. In the history of this competition, it's only been elite guards and unicorn big men who have won it. With all due respect to Lou Williams, there are no elite guards in this one. There is a unicorn though and I'm going with him: Joel Embiid +550.
NBA Three-Point Shooting Contest:
Klay Thompson should win this one. He is shooting 45% (!!!!) from three this season and is clearly the best shooter in this competition. Going with the chalk in this one could be profitable, but Thompson +175 isn't the kind of bet we're looking for. He'll need to overcome seven other guys to win this and the odds are against that. I like to go for a deeper underdog in this one.
My pick here is Bradley Beal +650. Just looking at the stats, I'd probably say he's the second best shooter in this competition and the biggest star outside of Klay in this thing. He's a career 39% shooter from three, but that's as a key part of the offense. If you've ever watched this guy, you know he has mad talent and can drain an open shot. Going for the deep underdog here and hoping it pays.
NBA Slam Dunk Competition:
I really wasn't sure who I thought was going to win this thing until I watched that game last night. That's when this happened:
I like Larry Nance Jr. here too, but at 6'9″ when all the other competitors are 6'4″ or shorter works against him. There is a weird "bully effect" when it comes to tall guys in this contest and unless Nance does something crazy, I don't think he'll win. Think about Aaron Gordon vs. Zach LaVine a couple years ago. I think Gordon was better, but LaVine was shorter and ended up winning.
Donovan Mitchell +215 is having a heck of a rookie season and I think this could be his coming out party. To do a dunk like the one above in a game (even an exhibition game) is not easy and I can't wait to see what he does in this setting.
Have fun tonight. Happy All-Star.
Follow @SBTSportBetting