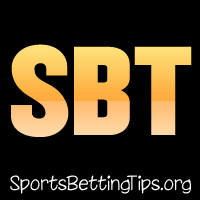 Follow @SBTSportBetting
It was a 2-1 night last night with the NBA Tips.
Our first win was with the Bucks -1.5 and they duly delivered with a good old fashioned thumping of the Knicks. Unfortunately it wasn't the sort of win you want – as it came at the expense of Kristaps Porzingis.
Porzingis landed bad off a dump and has torn his ACL.
Absolutely nasty injury – always hate seeing that. It one really hurt the Knicks.
Here's the injury:
And then what about the greek freak? Poor Tim Hardaway got absolutely dunked on hard by Giannis Antetokounmpo – I mean just look at this:
Pretty sure I'll be blindly betting the Knicks in their next game.
Also won with the Lakers -8. I said yesterday Brandon Ingram was looking solid in his new role and he brought it last night with a big game.
Warriors failed us. That was nice. What can ya do.
Let's get on with tonights tips:
Pistons vs Nets Betting Tips:
The Detroit Griffins are surging at the moment with 4 wins in a row and I like them to keep it going and get a nice big win over the Brooklyn Nets.
Sure Blake Griffin is stepping up big but what makes players like him great is when they impact everyone around them and that's what he is doing with players such as Andre Drummond.
Everyone is performing well right now for the Pistons and Griffin has settled in very well.
Nets are in that "trade phase" where the players can't really concentrate on the game itself. Guys like DeMarre Carroll and Joe Harris are expected to leave.
So let's go with Pistons -8.
Rockets vs Heat Betting Tips:
We're going to back another surging team in the Heat +4.5.
Only 5 games till the All Star Break and the Rockets will see that as a goal and really push these next 5 games. They got two huge victories over the Cavs and Spurs on the road and beaten quite a few tricky teams lately.
However I think it's more about the Miami Heat. They're a solid bounce back team as is and after losing to one of the really crappy teams, they usually come out pumped. They lost to the Magic and so I expect them to do the same tonight.
Kelly Olynyk will be limited if he plays as he has strained his shoulder which sucks but I still think Heat as a team have what it takes.
Jazz vs Grizzlies Betting Tips:
The Utah Jazz are a joy to watch right now and I'll back them Jazz -7.5 against the Memphis Grizzlies.
Jazz are on a tear and they're one of those teams who are just killing it with every player on the team performing well. Ricky Rubio has been absolutely sensational and teams don't seem to know how to stop him. And what about Rodney Hood – what a return he has had.
The Jazz have been bad on the road overall but I can't see past them tonight.
Follow @SBTSportBetting