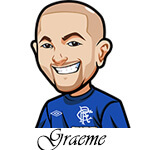 Follow @SBTSportBetting
It's Wednesday and that means it's time for more golf betting tips!
Last weeks WGC Bridgestone was a frustrating one. My big bet was on Justin Rose and he pulled out due to back spasms. What really hurts that is it makes me wary of betting on him in forthcoming tournaments such as this week – when looking at everything I'd most likely end up backing him.
Then we had Rory McIlroy who looked excellent going into the final round and looked like he was ready to come in all guns a blazing and take the win. Unfortunately that was not the case as he had an extremely poor day and even fell out of the top 5 – not that I had bet on him to finish in there anyway. But still what a disaster that was.
Oh well. It was a 2-2 week with last weeks CFL as well. Anyone watch that? Poor Johnny Football. I really hope he turns things around this week. Just shows how hard it can be – I mean it would have been nice to see him turn it on but it's going to take awhile to get adjusted. Plus he has to be rusty as all hell.
Oh well let's look ahead to this week:
Golf Betting Predictions:
It's all about the PGA Championship this week and I've got 3 people I am backing.
I'm only doing small bets on each of these as it's a tricky tournament and I don't feel super comfortable in regard to the course.
First one up is Rory McIlroy to win. Going back to the well on Rory. I just think if he can get his putting down he is going to be a machine and we know he has the ability to do just that. We've seen it before from him and I feel comfortable enough backing him. I mean take out that final round last week and he'd probably be this weeks favourite.
I'm also on Tony Finau to win and Top 8 Finish. I place my bets at Bet365 who have e/w finishing for Top 8 as opposed to Top 5 this week. Finau has really stepped it up in the Majors this season and comes in with some solid performances. I think he can at least get the cash and 40/1 odds is too good to ignore.
FInally a long shot bet of Brian Gay to win and Top 8. 250/1 odds but I mean when I look at what I think of the metrics on this course I gotta go with it.
Finally the prop bet of Lowest Round Under 63.5. From all accounts the golfers should tear up this course and I think it's a pretty good bet to make. Everything I've read suggests low scores.
CFL Week 9 Betting Picks:
Only three games this week.
I'm going with Eskimos -3.5. They dominated BC earlier in the season and I like them to do it again despite being on the road. The Lions just don't look good at all this season, sad to say. Fun fact – I was once at a Mexico resort vacationing at the same time the BC Lions cheerleaders were vacationing. Boy was that a hell of a time.
I'm going with Over 58 points in Tiger-Cats vs Blue Bombers. This should be a very offensive based game with two very strong offenses.
Finally I gotta go with Over 50 Points in the Alouettes game. Either Johnny Football gets clicking and puts on a show or we see similar to last week where the Redblacks put it over on its own.
Follow @SBTSportBetting