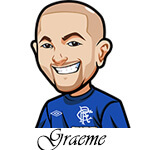 Follow @SBTSportBetting
It was another great week last week with the golf betting tips.
2 weeks ago I correctly tipped Dustin Johnson to win the Genesis Open at 9/1 and in what will probably be my best tip of the year, correctly tipped Brett Rumford to win the ISPS Super 6 at an incredible 50/1 or +5000 odds.
However I managed to continue my tipping ability last week!
I tipped Amy Yang to win on the LPGA Tour. It was the Honda LPGA Thailand and Yang was a whopping 18/1 to win. that didn't deter me however and i went with Yang knowing her abilities.
End result?

Yep, ANOTHER huge win.
Loving it.
This weeks golf sees us look at the WGC Mexico and the Tshwane Open.
Before I do that, if you're looking to bet on the golf I recommend:
Notable Upcoming Bets:
Okay so onto this weeks golf.
WGC Mexico Championship Bets: This is a tricky one. Not only is it an entirely new course, but it's at that incredible sea level. It'll make for some fun golf that's for sure. I've seen Rory at these levels before and he'd hit 370+ yards on a 3 wood as if it was nothing. But it makes handicapping a lot trickier.
So this is a week where I don't really have any serious bets. I've analyzed player form and then past player history at courses such as this and I'm making 5 separate bets.
Each bet is to win and E/W. I do think this is a bit of a crap shoot but hey I'm fine with going for it. I'm betting small bets of a quarter unit on these.
The 5 I am going with are Rickie Fowler, Tyrell Hatton, Bubba Watson, Jim Furyk and Danny Willett. Odds range from 18/1 all the way up to 110/1 on these 5.
That's all I've got for this one. Be sure to tune in and watch it though because oh man it should be a hell of a lot of fun.
Tshwane Open Bets: I'll be glad when these South African events are done with to be honest. Sometimes it feels like such a struggle researching it all and looking at some of the golfers who I barely know. Nothing like spending an hour studying a golfer only to decide not to bet on him.
I've got three separate bets for this one.
The first is Anthony Michael at 200/1. I've liked his performances at this course in the past and I think he's coming in on fairly decent form. He's one golfer who can be very consistent and that's something you need at this course. So I'm hoping his consistency is the key here to a top finish.
I'm also on Darren Fichardt. He won the Joburg Open and usually I avoid the previous weeks winners. However the Joburg had all those issues with the weather etc and I wonder if Fichardt is going to make that a positive thing. He might still be in the zone so to speak.
For reference I've got quarter units on the above two. I'm also doing a half unit bet on Dean Burmester. He's coming in strong on this one.
All are to win and E/W.
Follow @SBTSportBetting