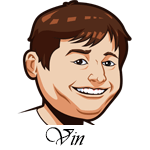 Follow @SBTSportBetting
We are just a few weeks away from the NBA trading deadline and we should see some action going forward from here. There are big time rumors surrounding Andre Drummond of the Pistons being on the move and that is beyond due. That Detroit thing really didn't work out and it's time for that team to reset.
The Lakers have struggled with shooting all season and are looking to add a three-point shooter. Kyle Kuzma is one name that has been rumored to be available. It'll be interesting to see if they are able to add anyone as shooters are always in demand in this league.
We have some NBA Tips today and one college game. Let's get into it.
Notable Upcoming Bets:
NBA Betting Tips:
Portland Trail Blazers at Toronto Raptors: Sometimes in the NBA, it just comes down to home/road splits. Great home teams find ways to win at home while bad road teams are just that. This is one of those match-ups as I just don't believe in the Blazers on that road, especially on the complete other side of the continent.
The Blazers are 7-13 on the road this season while the Raptors are a solid 14-5 on the season. They also hold a 14-8 record against the spread when they are the favored team.
I like the guard match-up a lot here from an aesthetic standpoint. Kyle Lowry and Fred VanVleet have been playing big minutes to carry this team while Damian Lillard and C.J. McCollum of Portland often do the same. That should be a great match-up between those two duos, but it's everything else that really favors Portland here. Even without Pascal Siakam and Marc Gasol, I like the front court of the Raptors better (which really says something about Portland's front court situation) and I think their defense stands up here.
New York Knicks at Los Angeles Lakers: I really hate this line as I believe that the Lakers are going to win easily, but it is simply way too many points. The Knicks just played a very close game against the Clippers and I could see them keeping it closer here as well.
The Lakers have won five straight, but only one of those games would've covered a spread of this size. They don't shoot threes well enough for me to expect a massive blowout here and I could see this one being on the lower scoring side, defensively minded. Despite their bad record, the Knicks are 11-8 on the road against the spread on the season. They don't get blown out like this often and I don't think they will tonight either.
College Basketball Betting Tips:
Miami (Florida) at Louisville: Miami is coming off their worst loss of the season to Duke while Louisville has lost their last two. I can definitely see Louisville getting back on track here, but this line is just a bit too big. Louisville did beat Miami early in the season by 13 points, but they bounced back strong from that and they aren't the same team they were then. Louisville has a 7-6 record against the spread on the season as they have often failed to cover the big lines. That should be the case here.
Follow @SBTSportBetting