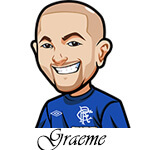 Follow @SBTSportBetting
International week in the World of Football with the beginning of the Euro 2020 Qualifiers.
Thursday, March 21st sees quite a lot of lopsided games interestingly enough. The biggest one is no doubt Cyprus vs San Marino, with Cyrpus at 1.030 odds and San Marino at 34.00 odds.
However the majority of games sees the home team as a heavy favourite save for Kazakhstan vs Scotland, Slovakia vs Hungary and Israel vs Slovenia. Oh and Austria vs Poland too.
Let's see what we can pick up from the games and if there's any betting action. All small plays as boy is international football risky.
Kazakhstan vs Scotland Betting Tips:
Scotland had an excellent campaign in the UEFA Nations League, qualifying from Group 1 in League C with 3 wins and 1 defeat.
Kazakhstan were unable to pip Georgia in Group 1 of League D. They managed only the one victory and 3 draws in a very even group.
I mean yeah I'm a bit biased but Scotland should really do the job here. If we go just by UEFA Nations League results then they're quite simply the better team. And believe me when I talk about Scotland I'm normally a pessimist so it's tough for me to even say that ha.
It's a tough away game but in a group with Belgium and Russia, Scotland need to go to places like this and win if they are going to qualify.
(Odds on this page are correct as of 2019/03/19 1:38:03 PM EST but are subject to change)

Belgium vs Russia Betting Tips:
Belgium are just a different quality when it comes to Russia. They've got to take this seriously and they are excellent at home.
I've got to think they come out fired up here and ready to roll. This is their toughest opposition of the group but I don't think they start off wary. They should be out here motivated.
I'm going to take Belgium to win the first half.
(Odds on this page are correct as of 2019/03/19 1:38:03 PM EST but are subject to change)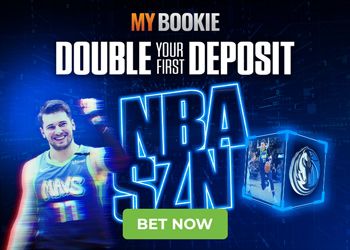 Austria vs Poland Betting Tips:
Poland had a tough UEFA Nations League campaign. They had two tough teams in their group and I gotta say it was good of them to get at least a couple of points.
This is a big game for Austria however whose head has to be held high after a decent enough Nations League campaign.
I think this is one game that could be ripe for an upset. Austria can be pretty solid defensively and at home – I could see a surprise.
0.5 on Austria to win Draw No Bet. 1.67 odds was when I backed it earlier. Unfortunately it's jumped to 1.57 now so keep an eye on it and see if it changes. If it goes above 1.65 I'd bet it. You can keep track at
https://www.Bovada.lv
(Odds on this page are correct as of 2019/03/19 1:38:03 PM EST but are subject to change)

Follow @SBTSportBetting