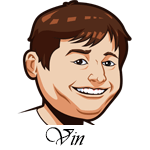 Follow @SBTSportBetting
As we head into the trade deadline, it's been a week of injuries. The Lakers are suddenly without both LeBron James and Anthony Davis for an extended period of time. While the upstart Hornets just lost the presumptive Rookie of the Year, LaMelo Ball, for the rest of the season.
The loss of ball could take the Hornets from a playoff team to a play-in team or worse. While for the Lakers, this definitely hurts their chances of repeating. They are currently the third seed, but they are likely to drop into the bottom half of the bracket and could end up in the play-in. It will be interesting to see how the Lakers react to this on deadline day and how other teams react to their weakness.
The trade deadline looms this Thursday and it will be interesting to see how these teams react. There is a lot of Aaron Gordon to Boston talk which could really be interesting. He's never really played with complimentary players and that could be huge for him.
One player watch is Kyle Lowry who could make a big difference for some team. Miami is rumored and that team is looking more and more like the team that went to the Finals of late.
Best Odds for NBA:
Denver Nuggets at Orlando Magic Betting Tips:
The Magic should absolutely be selling at the deadline. Aaron Gordon and Evan Fournier could really help some teams and there doesn't appear to be much future here for either of them. I wouldn't be surprised to see them go.
Denver has won eight of their last ten games and are looking pretty solid right now. They simply have way more players than the Magic and this should be an easy win for them. They are coming off a loss which I think will motivate them to get it done on the road here.

Phoenix Suns at Miami Heat Betting Tips:
This is a match-up of two solid defensive teams and I like them to play a defensive game here. Miami has lost three straight going in here and I can see them locking down defensively to try and get things right here.
Both of these teams have gone under more than over on the season.
Best Sportsbook To Bet NBA:
Register an Account.
All betting odds and props will now be viewable under the event listing.
You can deposit to BetOnline via over 20 different options such as credit card.
Brooklyn Nets at Portland Trail Blazers Betting Tips:
No Durant, no Kyrie, and no Landry Shamet. One of those things is not like the other, but it will matter tonight. The backcourt is empty right now and Harden is dealing with a sore neck as well.
This Brooklyn team is not good defensively and plays at a high pace while Portland is also bad defensively. This should likely be a shootout which should lead to the home team putting up some big points. The lack of firepower on Brookyn's end should send Portland to the win, but without knowing Harden's status I can't go with that. Go with the Portland over, they should get there easily.

Follow @SBTSportBetting