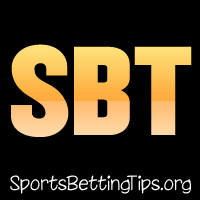 Follow @SBTSportBetting
Last night, the Milwaukee Bucks finished the job on the Boston Celtics. This game was close for about one quarter before the Bucks pulled away and asserted their dominance. The home crowd was rocking and the Milwaukee Bucks are on their way to the Eastern Conference Finals for the first time since 2001. This looks like it could've been Kyrie Irving's last game in a Celtics uniform and after reading this story, I'm not sure his teammates are going to miss him all that much.
The big news of the night was the Warriors and Rockets. The Warriors won this game to take a 3-2 lead, but the big story is the injury to Kevin Durant that could keep him out the rest of this series and maybe longer. This feels very similar to last season when the Rockets had a 3-2 lead, but then Chris Paul was injured. The Rockets really let this one slip away as the Splash Brothers were back up to their old tricks late. That worked for this game, but for the next two I would be worried as a Rockets fan. The Warriors were playing just a six man rotation as it is and losing Durant is huge. Game 6 is tomorrow.
Toronto Raptors vs. Philadelphia 76ers Betting Tips:
Graeme: Game 6 of this series and the Raptors lead 3-2. They've already came to Philly and won once, and they had that sensational game in Toronto just two nights ago. The entire team stepped up there, Pascal Siakam put up 25 points and it was the type of performance Raps fans have been waiting for.
You've got to think they have one more in the tank to wrap this series up as soon as possible, don't you? More importantly they need to come in strong so that they can put some fear into the Bucks.
Normally I like a superstar to bounce back and if Joel Embiid does it so be it but man that dude didn't look good. He's a warrior but he doesn't look healthy at all. I think the dreams are over for Philly. https://www.Bovada.lvRaptors -2 to win the series in 6, as both me and Vin
predicted.
Vince: I'm not sure I've ever felt as bad about a team that is going to win a series in six games as I do this Raptors team. They have all the talent in the world, but exactly one player that I really trust in Kawhi Leonard. They left an opening for the Sixers early in this series, but they've closed it and the Sixers have no answer.
Joel Embiid has struggled with injuries/illness, but that is shading the real story of this is a huge "welcome to the playoffs" moment for him. He's able to dominate a team like the Nets, but against Marc Gasol and the Raptors defense he is human. He's a younger player and has room to grow, but we're not there yet. Ben Simmons has really been exposed in this series and the future of this team is definitely in question.
The Raptors have figured it out. I had my doubts early, but I think they have figured out the Sixers and with so many on Philly headed for free agency, I don't see them fighting to stay in here. Raptors/Bucks, let's do this.
https://www.Bovada.lvRaptors -2
Denver Nuggets vs. Portland Trail Blazers Betting Tips:
Graeme: Another series that could be win by the road
team and it's a similar situation. The Nuggets blew the Blazers away
last time out and it just showed the firepower they have.
I took the Nuggets to win the series and I also did a small bet on Nuggets 4-2 at +500 – which I tipped here previously – so of course I am a bit biased! However it looks like theirs to lose now. Nikola Jokic is
killing it. Someone needs to get Enes Kanter a cheeseburger or something because dudes going to need some fuel if he's going to have any chance today.
https://www.Bovada.lvNuggets +4. I just don't think Blazers have that blowaway special in them.
Vince: Unlike Graeme, I thought the Blazers could hang in this series. I think I was wrong. The size of Denver has just proven to be too much for Damian Lillard and CJ McCollum and without that third outlet for the two, they aren't going to be able to keep up. I can see them win with a huge game from Lillard, but even with that I think it will be a close one. I just don't think they can beat this team two straight anymore. The Nuggets have definitely gotten stronger as this playoff run has gone on and I think they are ready for the Western Conference Finals.
https://www.Bovada.lvNuggets +4
Follow @SBTSportBetting