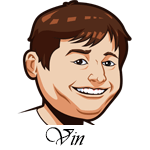 Follow @SBTSportBetting


[Get Exclusive Tips on our Patreon, Ad-Free
]
The NBA is a player's league. In sports like baseball or football you are basically rooting for laundry. The NBA is much more about the people on the floor. Without hats or helmets, you can see every emotion on every play. NBA players are knowable in a way that a football player can never be.
Because of this NBA players have a bigger voice than almost any other athlete and they are choosing this moment to make their voice heard. Over the past several months we've seen things and people have been shouting into the void about those things with little change. The players of the NBA have seen that and they are tired of it. They used the one thing they have, their labor, to try and create some change.
Opinions will differ on this, but the players used their voice and their labor to try and create change. That is admirable and its something we could use more of in society. Sitting by and hoping things will change has never and will never work. You want to make the world a better place it requires action.
Below you will find my tips for tonight's games. These are the same tips as I posted back on Wednesday when these games were originally to be scheduled to play.
Best Odds for NBA:
Orlando Magic vs. Milwaukee Bucks Betting Tips:
-14 is a lot of points, but the Bucks have won the last three games by 14 or more points and there is no reason to think that won't continue here. The more we've seen from this series, the more we've seen that game one was the flukiest fluke.
Giannis just took the Defensive Player of the Year award yesterday and I can see him celebrating with a dominating defensive performance. Khris Middleton had a much better game and if he can build on that, the Bucks should roll.
Oklahoma City Thunder at Houston Rockets Betting Tips:
I've been off on this series all along, but the totals do tell a story. They've gone over in three of the four games in this series and the scoring has gone up even more as the Thunder have evened the series. You would think just the opposite, but the Thunder are winning the higher scoring games.
Houston is a favorite here, but I am not going to bet on that one. I do think that Harden has a big game here, there is way too much about Dort shutting him down for him not to, but I can see this one going either way. Plus, it's looking like we may get Westbrook back for this one which will really throw a wrench into things. I think we see another high-scoring game here and an easy over.
Portland Trail Blazers at Los Angeles Lakers Betting Tips:
Damian Lillard is listed as out for this one and that's all you need to know about this one. The Blazers are a team that has simply never had enough players to really compete. They dusted Carmelo Anthony off the scrap pile and that's worked out great, but let's not act like he is vintage Carmelo. CJ McCollum is good, but he's not going to do great with all of the defensive focus that is usually on Lillard being on him. I just don't see this ending well for them.
The Lakers seem up to the challenge and LeBron has been there and done that enough to know that the Blazers are going to try to catch them off guard. It's a lot of points to lay, but I think they'll be locked in defensively and have this one locked up.
Best Sportsbook To Bet NBA:
Register an Account.
All betting odds and props will now be viewable under the event listing.
You can deposit to BetOnline via over 20 different options such as credit card.
Follow @SBTSportBetting