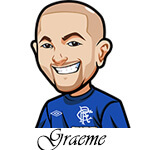 Follow @SBTSportBetting
Well we have been crushing the likes of NBA and MLB and hopefully that will continue here at SportsBettingTips.org with the NFL.
We got off to a winning start in the NFL with a nice big play on the Chiefs -9. The Kansas City Chiefs covered that with room to spare with a big 34-20 victory over the Houston Texans.
I've already covered the Early Week 1 games in another post. Today we'll cover the late games.
We've got three games taking place at 4:25pm EST with the Cowboys and Rams on at night and I'll cover all four of those within this post.
Let's get right in:
NFL 2020 Week 1: Late Game Bets
Chargers at Bengals. Bengals are 3 point underdogs in this one. Lot of hype for Joe Burrow of course going into this one. Going to be quite the welcoming to the NFL considering the Chargers pass rush. Ekeler is going to have to be without Pouncey which won't help things on the running game. I feel like neither offense is too strong, and think this will be a bit of a dire affair. 1u on Under 41.5 points.
Cardinals at 49ers. The Cardinals are 6.5 point underdogs against last years Super Bowl losers. However the 49ers don't have the passing options that they had last year. Honestly the 49ers offense options concern me. Hopkins should perform very well here I think although the 9ers defense is still a beast. I'm going to go with Kittle to get at least 1 touchdown. -115 odds, 2u.
Buccaneers at Saints: The sportsbooks aren't getting caught up in the hype. Despite Brady and Gronk, the Bucs are 3.5 point underdogs. I'm a Pats fan, I love Brady and I will be rooting for them to do well. But we don't know what to expect from them. The addition of Fournette makes for an interesting setup that's for sure. We know what to get from the Saints. With Brady out of the Pats system and Gronk – well who knows how he will be – I'm good to fade them for week 1. 2u on Saints -3.5.
Cowboys at Rams. The Cowboys are 2 point favourites. They're always so frustrating as they should be crushing it. This should be a fun game though if it keeps up the same pace as last year. Curious to see what McCarthy does to the running game. I like the Cowboys here. 2u on Cowboys -2
Follow @SBTSportBetting