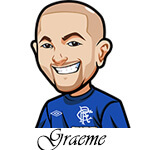 Follow @SBTSportBetting
It's Week 11 of the NFL taking place with a good selection of games.
For Sunday, November 18th the highest scoring game is most likely to be the Eagles vs Saints according to the sportsbooks. The line for that one is set up at 56 points with the Saints also the biggest favourites of the day at 7.5 points.
Of course all of the hype is for that Chiefs vs Rams game with an incredible line of 63 points.
It should be a great day of football.
Let's get to the NFL picks:
NFL Week 11 Bets:
Bengals/Ravens Under 43.5: I just don't see a big passing game in this one. The Bengals are possibly without AJ Green and that is a big loss. Even if he plays he won't be 100%. Tyler Boyd hasn't really stepped up. Flacco is doubtful to play as of this writeup and I don't know if the QB situation at the Ravens will be any good. Their WRs haven't been too impressive and I just think the defenses will rule the day here.
Cowboys +3: Dak Prescott is coming in hot and is looking very confident. His passing ability is excellent and the Falcons defense aren't exactly good at stopping the pass. On top of that, Zeke is rolling and that is good frigging news for the Cowboys. Basically their offense has what it takes to score on practically every drive here. Their secondary is excellent and Jones may struggle. Loving the Cowboys here.
Giants -2.5: Honestly this is more a case of the Bucs will probably find some way to lose this game than it is faith in the Giants. In saying that, the Giants passing game is kicking off and Eli, OBJ and Shepherd are all working out well. If Barkley could just get rolling the Giants might be fun to watch for the next little while.
Steelers/Jags Over 47pts: I mean it's tough betting an over with Blake Bortles but I liked what I saw from the Jags last week. Fournette being back is huge for the team and I think that opens them up and gives him more confidence. Their defense is a mess still however and Big Ben should do the business. He's been killing it even on the road with the amount he throws and this should be a nice high scoring game with two teams with strong passing and rushing offenses.
That's it for the NFL for Sunday, November 17th. Lot of good games going on – if you're betting anything be sure to post your comments below!
Follow @SBTSportBetting