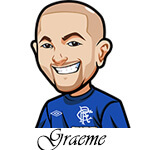 (Picture credit: Ravens Wire, USA Today)
It was a 1-1-1 start for us in Week 13 of the NFL with the three games taking place on Thanksgiving.
Vin first tipped the Lions +4. He knew this one would be close and it was. The Bears won 24-20 making it a push.
We took over 47 in the Bills/Cowboys game but the Cowboys offense was weak yet again. We thought they would bounce back here but they could only muster up 15 points. Bills did what they had to do with a big 26-15 win.
Our win was with the Saints-7. That was a tight one but Saints won by 8 points with a 26-18 win. What a weird game for Drew Brees.
So we've got a busy early game schedule this week with 8 games taking place. Let's get right in.
NFL Week 13 Early Game Bets:
Browns at Steelers: Browns are 2 point favourites here. Hunt being back has been a game changer for the Browns and I think they will go from strength to strength. Devlin Hodges won't be able to take it here I think. I feel Browns -2 is one of my plays of the week.
Packers at Giants: Giants are 6 points underdogs here. Packers arenot a team I love but they are still 8-3-0. They should dominate the Giants here. Packers -6.
Jets at Bengals: Jets are 3 point favourites here. Sam Darnold has looked a bit more solid and will be coming in with confidence. Andy Dalton comes in with something to prove. This could be a very cloes game and I can't pick here.
Eagles at Dolphins: Eagles are 10 point favourites here. Eagles offense is a bit beaten up while Fitzpatrick has actually did an okay job for the Dolphins. I lean Dolphins but man I can't back them. Eagles defense is looking good. No pick.
49ers at Ravens: If the 49ers are able to do the business them major props to them but the Ravens look absolutely beastly, and Ravens -5.5 is my other play of the week.
Bucs at Jaguars: Bucs are 2.5 point favourites here. Winston still throwing picks but also putting up the points. Jags are a team that could be a really bad matchup for him though. Their defense is good against the pass. No pick for me here.
Titans at Colts: Titans are 1 point underdogs in what is almost a coinflip. Colts opened at -3 and have been bet down. Titans should be able to put up the points and the question is if the Colts can keep up. TY Hilton is out again and I think his whole situation is an issue. Titans have a more solid and consistent offense and I'll take the Titans +1.
Redskins at Panthers: Redskins are 10 point underdogs here. They're not playing well. McCaffrey is just going to crush the Skins here no doubt. I think they will cover the 10 points. Panthers -10.
Enjoy the games. Hopefully back tomorrow with the late game bets.