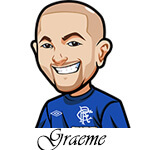 Follow @SBTSportBetting
Yesterday I did my tips for the NFL Week 3 Early Games.
Today I'm going to cover the later games taking place today. We've got 5 4pm games and then the Rams vs Browns on Sunday Night Football.
Should be a good afternoon. Giants vs Bucs is one that I am really going to be interested in due to the QB situation at the Giants. Plus the Bucs are always fun to watch.
Panthers vs Cards will be another good one. Lot of close games.
Let's get to the betting tips:
Panthers at Cardinals Betting Tips:
The Panthers are 2.5 point underdogs in this one. They will be missing Cam Newton but will have Kyle Allen in and that actually might help the Panthers passing game honestly. Newton has not looked good.
The Cardinals have Kyler Murray who is – meh. Some positives so far and I think he will gain confidence week by week.
It's an interesting game and DJ Moore should do very well receieving. It's tight but I lean towards Kyler Murray getting more confident and getting it done at home.
Giants at Buccaneers Betting Tips:
The Giants are starting Daniel Jones and at first you think it's an easy game for him however the Bucs D has actually been pretty solid. Bucks are 6.5 point favourites in this one.
However I think Jones being in here could be a big help. Yes the OL sucks on the Giants however Jones is much more mobile than Eli and that will help. Will also help Barkley out as well.
I think the change at QB will be good for the Giants. However the big issue is that they don't have the receivers. Bucs have Evans who will have an easier game here and Chris Godwin who is looking good. I like the Bucs.
Texans at Chargers Betting Tips:
Texans are 3 point underdogs here. DeShaun Watson needs a big game. He has been disappointing so far. Chargers are missing 3 starters in the secondary now and Rivers is going to throw like crazy.
I like the offense of both teams here to go strong and think we could see a fun shootout.
Saints at Seahawks Betting Tips:
Big game for Teddy Bridgewater but the bookies think it will be close with the Saints at +4.5. I think Russell Wilson could have a good day here. The Saints looked good against Watson and Goff but in their other games those two haven't really stepped up so it could be a bit misleading.
This feels like one of those really low scoring tight games. 16-12, that sort of thing. Seahawks know that Teddy is going to throw to Thomas a ton.
Steelers at 49ers Betting Tips:
Big Ben is out and Mason Rudolph is in. Rudolph looked solid last week so it's a surprise the 9ers are 6.5 point favourites. In saying that they did look good against the Bengals and that game would have built the confidence of Jimmy G. The Steelers secondary doesn't look good at all.
James Conner surely can't be 100%. The passing game of the Steelers is weak. As Jimmy G gains confidence again I think the 9ers will reap the rewards. I don't think Pittsburgh have the weapons here other than Vance McDonald.
Rams at Browns Betting Tips:
Browns are 3.5 point underdogs at home as Baker Mayfield has yet to really shine. Hell in Fantasy, Eli has more points than him!! Browns have just been so underwhelming thus far. They should have had a field day – especially Chubb – last week. I think we see the Browns click a bit later in the season. Being at home there will be pressure on them and I think they will crack under that.
Follow @SBTSportBetting