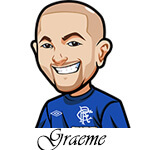 Welcome to Week 3 of the NFL season!
My apologies first of all for the lateness in posting these. Been a very busy week and I never had the chance to get to them until now.
Thursday was a disappointment unfortunately. Took over 49pts in that one and it fell below that as the Dolphins won 31-13. Very disappointing from the Jags in that one – I really expected it to be a shootout but they just couldn't get going after two strong offensive performances previously.
Let's turn our attention to Sunday now. Going to cover all the games in one post so write-ups will be a bit short.
NFL Betting Tips: Week 3 2020
Bears at Falcons: Bears are 3 point underdogs here. They are 2-0 for the season with wins over the Lions and Giants. They will be up against it though with the Falcons and their solid offense.
Trubisky you can never really trust. I think he should do well in this game though. Falcons offense is solid but this will be a big test for them. Honestly I hate trusting Trubisky but I feel confident in the Bears defense and Julio has a bit of an injury. Bears +3 1u.
Bengals at Eagles: The Bengals are 4.5 point underdogs. They lost to the Chargers and the Browns. Burrow looks like he has something to prove. I enjoyed that last drive against Cleveland. Eagles are 0-2 after losing to Washington. This is one I am just not sure about and am going to skip. I'll probably bet the Bengals as I want to cheer them on as I like Burrow but I can't advise it. Under might be a play but I feel a bit iffy on it.
Texans at Steelers: Texans are 4 point dogs here. They are 0-2 to start the season due to a tough schedule against the Ravens and Chiefs. Steelers are 2-0 with wins over Giants and Broncos.
Texans offense concerns me. Deshaun getting sacked like crazy and his receivers are just not there. If they are going to win it's due to him rushing like crazy. Big Ben looks good and I am going to go with 2u on Steelers -4.
Rams at Bills: Rams are 2 point underdogs. They have beaten the Cowboys and Eagles. Bills are 2-0 with wins over the Jets and Dolphins but they concern me as they seem to slip up a bit late or lose their concetration. For the Rams it's the receivers doing a big job for them. I think Rams offense struggles.
This is a big test for the Bills. Here's the deal; if the Bills are the real deal it will be hard to get -2 on them going forward. So I'm good to bet on that right now hoping they just aren't getting the respect yet. 3u on Bills -2.
Raiders at Patriots: Pats are 6 point favourites here. They beat the Dolphins then were unlucky in losing to the Seahawks. Raiders lost to the Panthers but pulled off the big upset win over the Saints who were missing Thomas.
Carr did look fantastic though in that one. Newton though man that guy is a beast. Ruggs is out too. I'm still concerned about the Pats passing game but Harry is looking pretty solid and I hope he gets a TD here. 1u on Pats -6.
49ers at Giants: 49ers are 3 point favourites here. They lost to the Cards and beat the Jets. Giants are 0-2. 49ers will have Nick Mullens in. Giants D hasn't been too bad. Giants missing Barkley hurts. If he was here it'd be an easy +3 Giants pick with the 49ers injuries. Honestly I think the Giants are a mess and it's hard to trust them, but the 9ers have so many freaking injuries and now Kittle is out. I don't see many games where I am gonna take the Giants, but I think we gotta take them here. 1u on Giants +3.
Titans at Vikings: Titans are 3 point favourites on the road. They have tight wins over Broncos and Jags. Vikings are 0-2 and their offense concerns me. Titans should put up the points. Cousins should have a better game here though. I'm going with 1u on Titans -3.
Washington at Browns: Browns are -7. They had that thriller against the Bengals after Ravens killed them. Washington beat the Eagles and lost to the Cards. Washington defense and their pressure will be tough for Baker and it will be a big test for him. I don't know about Washington throwing. I'm going to do 1u on Under 45pts here.
Panthers at Chargers: Panthers are 6.5 point dogs. Losing McCaffrey is so tough for Carolina obviously. Chargers have Herbert in. Jury is out on this one I won't touch it.
Jets at Colts: I want to bet against the Jets blindly but this is a lot of points and Colts have some key injuries. No bet but I think Jets cover the spread.
Cowboys at Seahawks: No bet here. Cowboys are 4.5 poitn dogs but I love Wilson a lot. However Seahawks losing Blair and also without Irvin – man Cowboys could get nasty here.
Lions at Cardinals: Lions are 5.5 point dogs. Packers thumped them. Cardinals are 2-0 with wins over 49ers and Washington. This should be a high scoring game but I can't take the over. No bet. Just too many points.
Buccaneers at Broncos: Bucs are 6 point favourites. They looked solid last week. Brady is a bit concerning for me though you can see he has lost a bit. I'm not sure about Driskel. He looked good against the Steelers and the Broncos defense is starting to wake up. Bucs defense is great though. 1u on Under 42.5 pts.
Packers at Saints: Brees isn't looking good and no Thomas is brutal. 2u on Packers +3 as I think they win outright. Brees looks ready to retire.