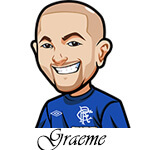 Follow @SBTSportBetting
So first of all just a quick reminder that I have already tipped the early games taking place in Week 4 of the NFL 2019 season.
We have 4 late games taking place on Sunday afternoon, then we have some Sunday Night Football action with the Cowboys vs the Saints.
It's going to be a decent day of football. Let's get right into the NFL Betting Tips for Week 4 covering the late games:
Cardinals vs Seahawks Betting Tips:
Despite being on the road the 2-1 Seahawks are 5.5 point favourites in this one. Their only other road game so far saw them beat the Steelers 28-26.
The Arizona Cardinals are yet to win this season.
Offensively, the Seahawks are looking good. Can't really say that about the Cardinals.
Wilson is looking excellent and if Chris Carson stopped fumbling, they would be lethal on the run. Tyler Lockett is crushing it and will continue to crush.
I think Seahawks pile the misery on the Cards. Seahawks -5.5
Rams vs Bucs Betting Tips:
Big point spread here. Rams are 9 point favourites.
Bucs had that crushing loss to the Giants last week and their only win is over the Panthers. Rams are 3-0 to start the season with wins over the Panthers, Saints and Browns.
Intersting game and a big point spread. Honestly I am not sure here. Bucs are one of those teams who can randomly pull it out and I feel like the Rams are a team who could be doing a lot better. I just don't have faith in them at this time.
No bet for me.
Jaguars vs Broncos Betting Tips:
Broncos are 2.5 point favourites here. Jaguars are 2-1 to start the season with that win over the Titans and Minshew is looking good.
Broncos have been disappointing especially Joe Flacco. I like Minshew to keep it up. Jaguars +2.5
Vikings vs Bears Betting Tips:
As someone who relied heavily on the Bears in my fantasy leagues – I don't know if I can watch this game. Just such a frustrating team to watch. Seriously look at the numbers Cohen put up last year – USE HIM MORE.
Anyway Bears are -1 here. What a disappointment Cousins has been. It's benefiting Cook of course and they are 2-1 to start the season.
Vikings are taking a lot of slack – primarily Cousins – but they look the more impressive team and it's hard not to see them continue with that.
I do believe the Bears have a lot of potential, but I've got to take the Vikings here. I think they win by at least a touchdown. Vikings -1
Cowboys vs Saints Betting Tips:
The Dallas Cowboys are 3-0 to start the season and their offense has been fun to watch. However they have had an easy schedule to start the season and you have to wonder if they will be getting complacent.
The Saints are 2-1 and are 3 point underdogs in this one. Teddy Bridgewater however looked solid last week in their win over the Seahawks.
Honestly I am not too impressed with the Cowboys yet. Zeke last week was very weak for example. They're putting up numbers against weaker teams. Kamara looks solid. Bridgewater looks okay. Amari has been limited and that may hurt the Cowboys.
I'm good with Saints +3 and think they win outright here.
Follow @SBTSportBetting