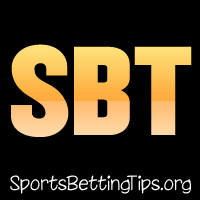 Follow @SBTSportBetting
A 1-1 record last night.
The Bucks did the impossible last night as they won in Denver. They had just about the hardest NBA scheduling as you'll see all season as they were on a back-to-back, playing their third in four days and fifth in eight days, plus doing it at elevation. Brook Lopez hit a career-high eight three-pointers in this one to carry the team to the win and a loss for us.
We did get the win as the Blazers beat the Celtics 100-94. This game wasn't nearly as close as that though. This game was 54-37 at the half and the Blazers were never not in control here. Damian Lillard had 19 points and 12 assists while Jusuf Nurkic had 18 points and 17 (!) rebounds. The Celtics offense and rotations really need some work right now. Al Horford's shooting isn't helping, but this team should still be better than they are right now.
Two games to watch, but I'll be skipping today are Philly/Miami and Brooklyn/Minnesota. That Jimmy Butler-Dario Saric/Robert Covington trade is unlikely to be completed in time for the game today so those two teams should be short handed for this one. I also like the Bulls/Mavs over if Luka Doncic plays, but that seems unlikely at this point.
Orlando Magic vs. Washington Wizards Betting Tips:
I was a bit hesitant here as Aaron Gordon is currently listed as questionable, but this is just a situation where the line, the stats, and the results don't match up. Washington has not been good. There defense has been beyond horrible and the chemistry issues are real. They shouldn't be giving up this many points to anyone.
The Magic looked great last night without Gordon as they won 115-89 against the Knicks. These teams play similar games as they struggle shooting threes, but the Magic defense has been better this year and I think they can make a games of this.
https://www.Bovada.lvBet Magic +7.5
Memphis Grizzlies vs. Utah Jazz Betting Tips:
This one comes down to the defense. The Jazz defense has not been there yet while the Grizzlies very much has. These teams already played once this season and the Grizlies won 110-100 and now they are playing in Memphis with the home team getting points. Okay.
The Grizzlies defense has been very solid this season as they are 6th in the NBA in Defensive Rating. The Offense Rating is 18th, but they are playing at a glacial pace which benefits their game plan. Mike Conley and Marc Gasol are healthy and this team is a threat again.
Utah has been much more offense and they've had mixed results with that thus far. They are 8th in Offensive Rating, but 19th in Defensive. That's not their game plan and it's shown with the 6-6 record. I think this team will figure it out eventually, but this is a good place to go against them. The Grizz shouldn't be getting points at home when they beat this team already.
https://www.Bovada.lvBet Grizzlies +3.5
For this game, I am also really liking the over though. The Jazz will try to force the pace a little bit and both teams getting to 100 isn't out of the question to me. The total on this right now is 202.5, but I'd go up to 205 max. This is a good spot to take the over.
https://www.Bovada.lvBet Grizzlies/Jazz Over 202.5
San Antonio Spurs vs. Sacramento Kings Betting Tips:
The Spurs are the Spurs because they win this game. They are 5-2-1 against the spread and 8-0 straight up against the Kings over the past three seasons. The team is getting healthy and they have their Defensive Efficiency sitting at 100 over the past five games which is the best in the league.
I've been a big fan of the Kings early this year, but this is not the night that they slay the dragon.
https://www.Bovada.lvBet Spurs -3
Follow @SBTSportBetting