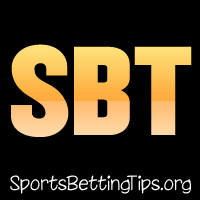 Follow @SBTSportBetting
An 0-3 record last night.
We have to own it. We are not quite where we want to be right now. Our systems are spitting out games, but they aren't coming through. I think this is because the season is still in flux and teams are figuring themselves out on the go. Hell, the league is figuring things out on the go. The sample sizes just aren't there yet and night to night, you don't know what are you getting from these teams.
Take last night's Hornets and Sixers game. Kemba Walker scored 60 points at home. The Sixers were a schedule alert game, which hit 78% of the time last season. While most teams tire out, the Sixers outscored their opponents in the fourth and got a game winning three from Jimmy Butler (the one player who wasn't apart of the tough schedule) in overtime.
The Celtics at home seemed like another sure fire bet against the struggling Jazz, but instead the Jazz took the lead in the first quarter and never looked back. When teams shoot 5/33 from three in today's NBA, they have no chance. That's something that is hard to predict night to night.
Final loss wasn't that close, but is indicative of what I'm talking about. The Rockets offense has been a disappointment this season, but on this night they scored their season high with 136 points. They looked like the team we thought we were getting this season, not the team that we've seen.
So we're going to take a step back and go with one, maybe two picks per night for the next little bit. Until we start seeing some more stability in these numbers.
However, before I get into that I wanted to point out one game that interests me that you should know about. We'll do this from time to time when there is a game that interests us that we can't quite pull the trigger on.
Tonight's game is the San Antonio Spurs and the Golden State Warriors. For this one, the Warriors are a schedule alert game. They are playing their fifth game in seven days, their third game in four days and the second half of a road back-to-back. Stephen Curry is already out for this team and Draymond Green is also out. This is going to the be the Kevin Durant, Jonas Jerebko, and Shaun Livingston show. Not exactly a super team.
What's holding me back from taking this? The Spurs. They've been one of the most up and down teams in the league and they come in here having lost three straight.
New York Knicks vs. Orlando Magic Betting Tips:
The Magic have been a surprise team in the East thus far this season with an 8-8 record and it'll be really interesting to see what this team might do with a point guard. This team really interests me as Aaron Gordon and Nikola Vucevic have been leading the way, but they are still to get much out of Jonathan Isaac and Jonathon Simmons. Once those guys get into form, look out.
Without Kristaps Porzinigs, we always knew this team was headed to the lottery. They are running out a 3/5s rookie lineup as Kevin Knox, Mitchell Robinson, and now Alonzo Trier are in the starting five. Great for development, bad for winning.
https://www.Bovada.lvBet Magic -4.5
Follow @SBTSportBetting