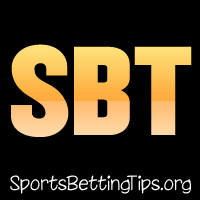 Follow @SBTSportBetting
A 1-0 night last night.
We had the over in the Houston and Cleveland game and that one came through. I had said that the Rockets offense was back, and it was, but the defense maybe wasn't as the Rockets dropped this one 117-108. No Chris Paul in this one so James Harden had to really put it on, he scored 40 points and had 13 assists in 44 minutes. The really encouraging thing for the Cavs is one of Collin Sexton's best game as a pro as he scored 29 points. Tristan Thompson dominated the boards, grabbing 20 of them.
I had a couple of games that I gave me thoughts on as well yesterday and both of those came through for the win. The Wolves looked good to me, but the line was huge. That line ended up closing at -11.5 and they still grabbed the win. While Denver not only covered the spread, they won the game outright on the road in OKC. Should've pulled the trigger on taking those.
I have just one tip again today, but first a couple of thoughts on tonight's games.
Miami Heat vs. Toronto Raptors: The Raptors have been fantastic this season at 16-4 thus far. They had a few hiccups along the road, losing three straight, but have since won four in a row. I like them to win this game, but -12.5 is a lot of points. Goran Dragic is out for this one and if he was playing, I might be convinced to take those points. As it stands, I'll just watch.
New York Knicks vs. Memphis Grizzlies: I don't quite get the total on this one. Yes, the Grizzlies play plodding basketball and they like to control the pace. Even in the Knicks losses they end up putting up points. They've only been held under 100 in two of their past fifteen games. 205.5 is not hard to go over.
Los Angeles Clippers vs. Portland Trail Blazers Betting Tips:
This one, I just don't think the Clips should be getting this many points. They have played well all season and can make a game against anyone. Their previous loss this season in Portland should only be considered fuel for the fire. Since that loss to Portland, they have won six of seven games. This team is not going away and will play hard every night. Tobias Harris has been solid, a healthy Danilo Gallinari has made a huge difference, and Shai Gilgeous-Alexander might have been the steal of the draft. I am loving this team right now.
I'm a big fan of Damian Lillard and the Blazers, but they might not be in the best spot right now. This is their first game back from a six-game road trip where they went 2-4. The last two losses were absolutely brutal as they lost by 43 to the Bucks and 28 to the Warriors. I think they are happy to be home, but I am going to need to see a little bit of it first.
This will probably be a close one, but based on recent trends I have to take the points here. This is just too many for the way the Clippers are playing right now.
https://www.Bovada.lvBet Clippers +4.5
Follow @SBTSportBetting