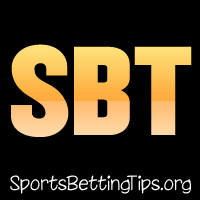 Follow @SBTSportBetting
A 1-1 record last night.
A half of a point. That was the difference between a winning night and an even one last night. That's betting on the NBA for you.
We took the Nets -2.5 and they won by two. That was a tough one, especially when you add in Julius Randle making a meaningless basket with 0.4 seconds left on the clock. It's nice to a see a team play hard til the end and all that, but that one hurt. Spencer Dinwiddie had a nice game with 30 points, 4 assists, and 4 rebounds.
Our big win was the Clippers. Paul George and Kawhi Leonard rightfully get all the credit for this team, but this one was all about the front court. The Pelicans have been depleted up there and Montrezl Harrell took full advantage of that as he finished with 34 points and 12 rebounds. Heck, Ivica Zubac only played 17 minutes and had 10 rebounds. The Pelicans have loads of talent, but just like with the Blazers – it's really hard to compete in this league when you don't have power forwards. Thankfully, Zion Williamson will be back soon.
There are a ton of games on the slate today. So many that I actually had to search Google if it was a holiday today. A lot to choose from tonight, let's choose some winners.
Philadelphia 76ers vs. Toronto Raptors Betting Tips:
This is the game of the night and it should be a good one. These two had some playoff wars last season and they are likely to see each other there again this season. The line on this is Sixers -1 and that's about right. It's a real coinflip and it's hard to be sure who will pull off the win here.
I'm not really looking at that though, I'm looking at the offenses. Both of these teams have elite offenses that are averaging over 110 points per game. While both of the defenses are very good, 8th and 9th in Defensive Rating, this is an offensive league now and I think the offense plays. The total is way too low for the type of game that I expect this to be and I'm going over here.
https://www.Bovada.lvBet Sixers/Raptors Over 214
Minnesota Timberwolves vs. Atlanta Hawks Betting Tips:
This tip is all about Karl-Anthony Towns as the Hawks without John Collins really have no answer for him here. Damian Jones and Alex Len aren't going to get the job done and heaven help Jabari Parker if he tries to guard him at any point in this game.
The Hawks are a very young team that plays hard, but Towns and Anthony Wiggins are the two best players in this game and I think they carry their team to victory here.
https://www.Bovada.lvBet Wolves -4
Los Angeles Lakers vs. San Antonio Spurs Betting Tips:
LeBron James and Anthony Davis. LaMarcus Aldridge and DeMar DeRozan.
I could end this post right here and you'd know exactly why I am picking what I am picking, but I'll expand a bit. The Lakers are top-5 in the NBA in Defensive Rating while the Spurs are bottom-5. The Spurs are coming off a win against the Knicks, but before that they had lost eight straight games. Forget what you think you know about the Spurs, they aren't that team anymore.
https://www.Bovada.lvBet Lakers -5
Follow @SBTSportBetting