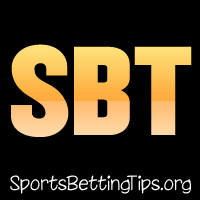 Follow @SBTSportBetting
A 1-0 record last night. That's a 3-1 weekend, not too shabby.
The tip yesterday was the Clippers getting points on the road against the Blazer. This one had me really worried as at the half it was 58-45 in favor of Portland. Then the third quarter happened as the Clips erased that lead with a 38-16 third quarter. Tobias Harris had a huge game with 34 points and 11 rebounds. The Clips ended up winning outright, 104-100.
There are seven games on the slate tonight, but there are injuries all over the place. Anthony Davis is questionable, Victor Oladipo is out, Stephen Curry is still out, Chris Paul is questionable, and Donovan Mitchell is questionable. Typical Monday basketball. There were a couple games I liked, but can't go with considering the injuries. While there is one I like despite of it. Let's get into the tips, but first a couple of thoughts.
Boston Cetlics vs. New Orleans Pelicans: I would be all over New Orleans in this one if Davis was playing. There's a chance he will, but I doubt it. If he does I might throw a few bucks on the Pels -2. Davis is every weakness of this Celtics team magnified, a bottom ten rebounding team against a top four, and their offense should outplay Boston's.
Cleveland Cavaliers vs. Minnesota Timberwolves: The Cavs won their last two games against the Rockets and 76ers. The game before that was a close loss to the Lakers. Is something happening here? Or is this just a fluke? Cleveland +6 feels like too much right now.
Washington Wizards vs. Houston Rockets Betting Tips:
The Rockets are getting there. They aren't quite where they were last season yet, but the offense has finally come around where you aren't left wondering if they are going to score 100 points or not. That's big. This team will likely be without Chris Paul tonight, but if there is one offensive player I trust to handle the load, it's James Harden. He's done it without Paul plenty and will do so again.
The big issue for the Rockets this season has been the defensive rebounding. They were 4th in the NBA last season, but thus far this year they have ranked in the bottom five of the league. That was a big part of Cleveland beating them over the weekend and Tristan Thompson grabbed everything in sight. Well, I have good news for the Rockets, the Wizards are dead last in rebounding. Dead last in defensive and overall rebounding.
Suddenly, the biggest Rockets weakness isn't one and they are left on an even playing field. Well, not only are the Wizards the worst rebounding team in the league, they are also 29th in Defensive Rating. I am expecting James Harden and the boys to absolutely cook today and things will continue to get worse in Washington. This team is just filled with drama and they are a mess. I think Houston is getting back on track and that starts with beating a team like the Wizards.
https://www.Bovada.lvBet Rockets -2.5
Follow @SBTSportBetting