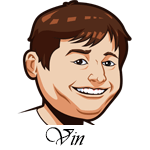 A 1-2 record last night. 26-18 in the playoffs for +5.23 units.
The Astros once again extended their series with a walk-off homerun in the bottom of the ninth inning by Carlos Correa. All three runs by the Rays were scored via solo homerun while two of the four by the Rays were scored by solo homeruns. We ended up scoring the win on the under here as every game in this series has gone under thus far.
The Dodgers got absolutely smashed last night, 10-2. This one was cruising along nice and tight, but then Kershaw got in trouble in the sixth inning and allowed three runs as part of a six-run inning. His pitch count was low at the time, but you almost wonder if his reputation worked against the Dodgers here. Then again, when Kershaw leaves runners on base in October – they always score.
The Rays will once again look to close out the Astros for the third night in a row. While the Braves now find themselves in the same position as they can end it with a win tonight.
Best Odds for MLB:
All tips based on the starting pitchers listed. Tips should be considered void if any pitching changes are made unless otherwise noted. Occasionally the "follower" will be listed as we are betting on who will pitch the bulk of the innings.
Houston Astros vs. Tampa Bay Rays Betting Tips:
Astros: Framber Valdez 3.57 ERA/2.85 FIP
Rays: Blake Snell 3.24 ERA/4.35 FIP
(Game will take place at Petco Park in San Diego.)
Framber Valdez is the best pitcher on the board today and I don't feel crazy saying that. He is the Astros best shot to force a game seven. Valdez had a huge groundball rate throughout the season and did a great job of keeping his homeruns down with just a 0.64 HR/9 rate in the regular season. We've seen how reliant the Rays are on the homerun ball and if he can keep them from going out, he can win today.
Homeruns have been a big issue all season long and in the playoffs for Blake Snell. The great strikeouts have been there, but he can struggle with control and give up some hard hit balls. He's great and he's had some great performances in these playoffs, but I see him more likely to struggle.
However, the Rays are a much better offense against lefties than the Astros have been. That worries me. I still like the Rays bullpen better. I think Tampa can win this game and the system sees it as a coinflip with Tampa favored by 0.1 runs.
The 5-inning line is a different story there. The system loves Valdez and there is a nice price on this one.
Bet Astros -100 First 5 Innings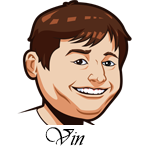 Hey guys.
I spend countless hours per week running this website with Graeme and writing our winning MLB, NBA etc tips. We do this free and don't earn a dime from the site.
However it is a lot of work and to continue we need your support. If you want to show your appreciation for our work or even just a thank you for winning tips, please donate some cash to at least cover our
beer money
! Thanks! Your donations will keep our tips free!
Atlanta Braves vs. Los Angeles Dodgers Betting Tips:
Dodgers: Dustin May 2.57 ERA/4.62 FIP
Braves: AJ Minter 0.83 ERA/2.82 FIP
(Game will take place at Global Life Park in Arlington.)
The Braves are going straight bullpen here as they start one of their top relievers today. The system thinks that will benefit them today with Dustin May on the opposite mound.
It's hard to say how much of May we will see today for the Dodgers. He's only thrown 4.2 innings in these playoffs thus far, but is yet to allow a run. He was more lucky than good down the stretch of the season. The Braves offense crushes right handers so this could be a tough one tonight.
I have no idea where the sportsbooks are getting the line tonight. The Dodgers are around a -200 favorite and the system sees the game being much closer than that. Their backs are against the wall and all that, but the Braves have dominated this series offensively outside of that one game.
The Braves can finish it tonight.
Best Sportsbook To Bet MLB:
Register an Account.
All betting odds and props will now be viewable under the event listing.
You can deposit to BetOnline via over 20 different options such as credit card.