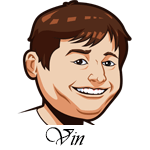 Follow @SBTSportBetting
We had a rainout for game four of the American League Championship Series which sets up a pretty interesting scenario. These two teams will now play four straight days if necessary with no days off for travel. That could be hell on the pitchers towards the end.
As of now, the Astros have a 2-1 lead in the series and they are a slight underdog here tonight with the Yankees being a -127 favorite. The Astros are sending Zack Greinke to the mound here though and he is a much better pitcher than Masahiro Tanaka. It should be a good one.
We also have football tonight with the Chiefs traveling to Denver to face the Broncos. The Broncos defense has been very stingy this year, but they are facing one of the scariest quarterbacks in the game in Patrick Mahomes tonight.
Notable Upcoming Bets:
NFL Betting Tips:
Kansas City Chiefs at Denver Broncos: I must admit, this line makes no sense to me at all. Denver is 2-4 on the season with losses to Jacksonville, Chicago, and Oakland. For comparison, the Chiefs beat Jacksonville by 14 and the Raiders by 18. Yet, the Broncos are +3 here.
Yes, they are at home and they have a great defense. They are yet to allow more than 27 points in a game this season and the most passing yards they have allowed is 259. Kansas City is coming off two losses which seemingly makes them vulnerable.
I'm not buying it. Patrick Mahomes is a killer and he is going to put up the numbers today and the Chiefs are going to win. I'm calling 28+ for the Chiefs offense here and a win.
MLB Betting Tips:
Houston Astros at New York Yankees: This game would look a lot different if they weren't going to be playing for the next four days. The Yankees may need to handle their bullpen differently based on the lack of rest which really hurts them because their bullpen is their top strength.
For the Astros, their big strength is their starting pitching and Zack Greinke is a good one. He had a 2.93 ERA/3.22 FIP during the regular season, but the Yankees were able to tag him for three runs his first time out in this series.
He goes against Masahiro Tanaka who had a great start in game one of this series, defeating Greinke in that game. He didn't allow a single run in that game.
All that said, I think the success of the two is going to be swapped tonight. I have a hard time Tanaka doing that again and I think Greinke will do better here.
NCAA Football Betting Tips:
UCLA at Stanford: This season has been a disaster for UCLA with the team being just 1-5. They play a Stanford team coming off their biggest win of the season, an upset over Washington.
They are not a big favorite here because of injury. Tonight they are starting their third string QB Jack West due to injuries and he'll be behind an offensive line that also has it's share of injuries. Normally this game would be a slam dunk pick for Stanford, but with the injuries the line on this one is down to -3.5.
That said, West is still a four-star recruit and I think he could handle himself here and lead his team to a win, but points are going to be hard to come by for both teams. The best bet here looks like the under as I think both teams will have to settle for field goals more than they'd like.
Follow @SBTSportBetting