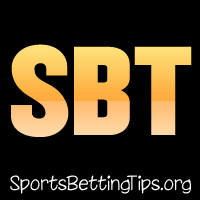 Follow @SBTSportBetting
A 2-1 record last night.
The Bucks were very impressive yesterday, but they let the Hornets back into the game and nearly blew it. They were up 20 at one point and the three pointers were flying. It was encouraging to see and I believe that this team will be one of be reckoned with this season. The Hornets just bombed threes as Kemba Walker hit seven of them in the comeback. Still, we had the points and the Bucks own outright. That's a win/win in my book.
San Antonio played the Wolves down to the wire, but when it came down to the final minutes it was DeMar DeRozan that was clutch and he helped to seal the four point victory. A great win for them to start the season.
The Mavericks went down huge in the first quarter and were never able to recover. Devin Booker had a great game and the Suns rolled. I didn't fully appreciate just how much this team would miss Harrison Barnes and Dirk Nowitzki. Lesson learned.
Three games today including the regular season debut of LeBron James as a Laker. Looks like it's going to be another late night of watching basketball for me.
Philadelphia 76ers vs. Chicago Bulls Betting Tips:
The 76ers are the first team to play two games this series and they should be hungry to get back in the win territory. They play the Bulls here at home and enter this game as a huge favorite. I think things should go much better for them here than they did on Tuesday.
Chicago is in the midst of a rebuild and they have some exciting young players. Zach LaVine, Kris Dunn, their offseason addition Jabari Parker, and top draft pick Wendell Carter Jr. will lead this team against the Sixers tonight. The Bulls will be without Lauri Markanen who is probably the best of the bunch. Honestly, I hate this team. I don't see how they are going to be able to defend anyone this season and the offense feels like it's going to be too much LaVine.
Even with Markelle Fultz in the starting lineup, we know what we are getting with the Sixers. They have two of the best players in the league in Ben Simmons and Joel Embiid, and the Bulls have no one who can guard them.
I hate to go with lines this big, but I really like the 76ers in this match-up. The Bulls have no defense and the Sixers should be properly motivated to wipe the floor with them.
https://www.Bovada.lvBet 76ers -11
Los Angeles Lakers vs. Portland Trailblazers Betting Tips:
Did you know that LeBron James is a Laker now? It's true! He'll make his debut tonight and I'm just going to come out and say it, I don't think that he is going to put up a bad performance in his first game for this team. This is THE story of the NBA this year and he knows it.
The Lakers are an exciting team though and not just because of LeBron. Brandon Ingram looks like a future star in this league and I'm expecting a big season from him. I love the fit of Josh Hart and Kyle Kuzma next to LeBron. The bench mob that this team brought in during the offseason raised a lot of eyebrows, but Rajon Rondo is a very valuable piece (remember what he did to the Blazers in the playoffs last year?) and the rest should be solid bench guys.
Last season, the Blazers were swept out of the playoffs as the Pelicans really exposed the guards. I think that same type of thing can happen in this game with the Lakers bigger guards bullying Damian Lillard and CJ McCollum. Rondo can really give them fits and LeBron will try to show off in his first game with this team. I can't believe they are getting points.
https://www.Bovada.lvBet Lakers +3
Follow @SBTSportBetting