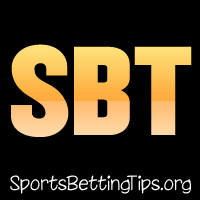 Follow @SBTSportBetting
An absolute heart breaker of a night last night. First, the Bucks had the ultimate home court advantage and lost. Then, the Blazers lost the game (and the cover) thanks to a last second three-pointer by Blake Griffin of all people. We ended the night with the Kings blowing a late lead at home to the Pelicans. Not a great night.
What we've learned from these early games is that there is a lot more parity in the NBA than there used to be. Maybe it's just early and this will wash out, but the way things are playing out right now it's definitely an "any team can win on any given night" environment. The early season has been a wild card for us, but we think we're starting to get a handle on it. We've had a number of 1-2 point swings that will even out over the course of the season. As long as we stay the course. Winning days are ahead.
Let's start tonight with tonight in which there are two games we are really in love with.
Brooklyn Nets vs New York Knicks Betting Tips:
The Brooklyn Nets are looking like a real team this season. They are 3-2 on the year and are playing some exciting basketball. They are not looking like a playoff team or anything like that, but they are an even Net Rating team and their offensive rating of 109.7 is sixth in the NBA. If you are not careful, this team will blitz you and run you off the court.
They face the exact kind of team that they can do that to tonight in the New York Knicks. Despite the existence of the Phoenix Suns, they are last in the NBA in Net Rating at -15.5. That's bad, really bad. Their Offensive Rating and is a horrific 93.8 while their Defensive Rating is 109.3. I think there is a little synergy in that 109/109 thing and it's not good for the Knicks.
Despite being at home and looking for their first win of the season, we do not like the Knicks chances tonight. Brooklyn has been playing really well thus far and even without D'Angelo Russell we think they will run the Knicks off the floor. And we're getting points. Brooklyn +2 is the play here.
Houston Rockets vs Charlotte Hornets Betting Tips:
We like what we've seen from Charlotte thus far this season. They are actually seventh in the NBA in Net Rating right now, but there is a huge difference between playing the Detroit Pistons and Atlanta Hawks to playing the Houston Rockets.
Houston has had a few stumbles this season, but we still believe in them and think them one of the best teams in the NBA. They are 4-1 on the season, but just 2-3 against the spread. The reason, we think, is their three-point shooting hasn't quite come around yet. They are shooting just 28% on the season and that number is going to go up. They are too fast and have too many good shooters for it not to.
The Hornets will be rolling out Dwight Howard and he is the exact kind of player that a team like Houston can take advantage of. Slow, defensive styles like Charlotte's don't work on a team like Houston. I think they are going to run them off the floor and Charlotte will really struggle to keep up on teh offensive end.
We like Houston -3 quite a lot here and tonight should be a great night for us.
Follow @SBTSportBetting