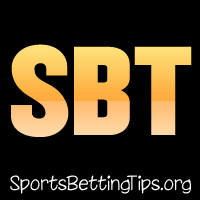 Vin posted a 1-1 record last night.
It could have been 2-0. He jumped all over the Warriors +4.5 expecting them to show up and bring it big last night. They did so and record the win that Vin expected with a solid 134-123 victory.
It would have been even more if the Pelicans hadn't stepped it up in the 4th quarter.
We had Spurs -5.5 and that was a brutal one. Blazers mounted a big 4th quarter and Spurs could only win by 3. What a performance from Damian Lillard who just wasn't giving up. They had an 18-2 run to completely kill our betting tip there.
For Tuesday, October 29th it's a much quieter day in the NBA as we have just three games on the board.
The Denver Nuggets host the Dallas Mavericks with the Nuggets looking to extend their winning streak to 4 and going 4-0. The Lakers have 2 wins in a row and host the Grizzlies hoping to make that three. And after 2-0 starts, the Heat and Hawks both lost their 3rd games and look to get back in the win column.
Atlanta Hawks vs Miami Heat Betting Tips:
This should be a fun game with Jimmy Butler making his debut for the Miami Heat.
He has been off on paternity leave so you know he will be bloody glad to be back and get away from the screaming kid.
These two teams played in the pre-season where the Heat blew the Hawks away 120-87 and there was a lot of starters featured in that one.
The Hawks have had two close games with that 103-99 win over the Magic and then that 103-105 loss to the 76ers. The question really is whether they will be able to keep up with the Miami Heat here.
The Heat will be frustrated at losing that game to the Timberwolves after beating the Bucks on the road. However that was the 2nd leg of a B2B and they'll be rested and ready for this one.
Honestly I like the Heat to put up the points. I can't tell if Hawks match them or not. If they do, then the over or Hawks +8 would be the play. If they don't, then Heat -8 is the play.
Either way I believe in the Miami Heat here and I think they have what it takes to put the points up regardless.
Miami Heat Over 116.5 Team Points