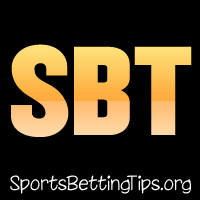 Follow @SBTSportBetting


[Get Exclusive Tips on our Patreon, Ad-Free
]
It's finally here – Superbowl 50!
What a big game this is. Sorry we didn't get to the prop bets yesterday. We're actually in Vegas for the Superbowl and even though we planned to get up early and work on it well…..Vegas happened. Hell we haven't even placed bets ourselves yet. We'll be doing that as soon as we are doine the betting tips.
The line is Panthers -5.5 and we're just going to be straight up here: Panthers to cover the spread.
If the road to the Superbowl had been different those last two games maybe things would have been different.
However the big thing is the last two games that the Panthers have played. In particular and the key game for them was the Seahawks game. The one thing you could say about the Panthers going into this is they have a lack of experience while the Peyton Manning led Denver Broncos do have that experience.
But that Seahawks game was absolutely huge. To be up by that much in the first half and almost blow it? That was a wake up call for them. That was the experience and education they needed and the game that gave them what they needed to know how to win. Their defense too realized how poor they were in that second half. And so we saw them against the Cardinals and how professional they handled that game.
Against the Cardinals they looked amazing. Their offense was hot as always but their defense played their socks off. The entire team just had learned so much from the Seahawks game and won't make that mistake again.
Then we have the Broncos. The Denver Broncos – I'm not going to say they're lucky to be here – but they aren't playing like I'd expect. With it possibly being Peytons last year and so on you would think there would be a sick team chemistry going on to get Peyton that last ring. But I am not seeing it.
Sure they are playing good but I am not seeing them step up like I'd hope. Against the Steelers that was a tight game they were lucky not to lose. Against the Patriots – that game really felt more like the Patriots lost the game than the Broncos won. The Patriots OL was horrendous and even if you have an OL like that today – which the Panthers won't – Newton just isn't going to stand around and take the hits. Dude is a beast.
This is going to be a boring Super Bowl in my opinion with the Panthers dominating and winning relatively easy. Hopefully I am wrong and they cover the spread in a tight tight game for maximum excitement.
But yeah – Panthers all the way.
Follow @SBTSportBetting