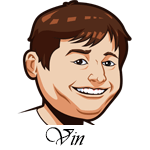 Follow @SBTSportBetting
There is nothing more American than Thanksgiving and watching nine hours of football is a big part of that. This year is no different, but injuries have taken their toll on a couple of these teams and we have to wonder how that will effect our viewing experience.
The first game is the first place Chicago Bears (weird to type that) against the Detroit Lions. The Bears have quarterback Mitchell Trubisky listed as doubtful this one and they are just -3 favorites on the road here. That speaks to the power of their defense as I'm not sure it matters who is under center for this team right now as long as Khalil Mack and the boys are lining up on the other side.
Washington plays Dallas in the second game and the Redskins will be without Alex Smith in this one. He suffered a nasty injury last week that I don't recommend watching. The Cowboys looked dead in the water a few weeks ago, but now with their hot play and this injury; the East could be theirs for the taking. Jason Garrett is bulletproof.
There are no major injuries that change the landscape of the Falcons and Saints, but you do have to feel for Dez Bryant. He signed with the Saints to fill a hole at wideout and got injured in practice before playing a single snap. The team recently signed Brandon Marshall to take his place, but he won't be playing in this one.
Notable Upcoming Bets:
NFL Betting Tips:
Bears vs. Lions: What can I say about this first game? Don't expect a lot of scoring. Between Chase Daniel starting under center for the Bears and the Bears defense against Detroit, I don't think we're going to see a lot of touchdowns today. While I don't have a ton of faith in Daniel, I do believe in the Bears D. Last week their offense had three turnovers and they still won. That's amazing. They beat the Lions two weeks ago in a game that wasn't very close and they'll probably do so again here. That said, I am going with the under here as I just don't see where the offense is coming from in this game.
Redskins vs. Cowboys: This one comes all down to the run game. The Cowboys have had 130+ rushing yards in each of the past two weeks and they've only allowed 80 yards or less in that time frame, both games were wins. I am expecting more of that smash mouth football here. While Adrian Peterson has been a great story for Washington this year, I just don't see that run game being as big of a threat without Smith. Colt McCoy? I just don't see it.
Saints vs. Falcons: The line on this one is huge as the Saints are a near two-touchdown favorite and the total is set at 60. They are expecting some fireworks in this one and you know what? I do too. The Saints have scored 45 or more points three weeks in a row. This Atlanta D is giving up over 400 yards per game and I just don't see what they can do here. The Saints are going to roll.
Follow @SBTSportBetting